After the stunning success of the Headspace app, many startups around the world started creating their own meditation apps. Of course, it's impossible to build a "second Headspace" but it's completely real to design a niche mobile application to fit your local market or a specific audience.
When it comes to meditation app development, money-related issues are what always bothers any CEO. But keep calm. Today we're going to figure out what the Headspace app development cost is and what directly influences this figure!
Aspect # 1: Features
First and foremost, the price to build a Headspace app and similar ones depends on the features you're going to include in your application. The more of them you want to incorporate and the more sophisticated they are, the higher cost is going to be.
Actually, the list of features may be different depending on your business aims, target audience, available budget and so on. Yet, here is the list of the most common features that are needed to create a meditation app like Headspace:
Onboarding Tutorial — is a welcoming screen that presents the main functionality of your application and shows some hints on how to use it.
User Profiles — are an important element of personalization. First, they help to analyze user's activities and offer the most valuable and appropriate content. Secondly, it makes users more involved through the gamification.
Meditation Packs — are the sets of meditation sessions and the heart of your future app. They should be structured, letting users to easily manage them and choose what fits their expectations the most.
Play Screen — is a separate screen that has a plain design. Usually, it contains only a "play" button and a timeline.
Discover Screen — is a treasury where users can look for new meditation sessions and explore the new content. This is the important screen since it keeps people interested in using your app on a regular basis.
Push Notifications — are a great retargeting tool that helps to retain users by reminding them to finish the session, listen to another podcast according to their schedule, announce new content and discounts etc.
UI also plays a great role since it should be consistent with the whole app. During the meditation app development it's better to use calm and soft colors (like green, brown, blue, purple and so on).
So, this was the list of top features that you'll need to create a meditation app. How do they affect the price to build a Headspace app? Closer to the end of this article you'll be able to find a detailed estimation of these features!
Aspect # 2: Type of contract
The second thing that directly affects the cost to build an app like Headspace is a contract type.
Actually, when choosing the contract type for a project, people usually make a decision between Fixed Price and Time & Materials models. How are these two different? Let's make it clear!
The Fixed Price model is a pricing strategy that puts rigid planning ahead of everything.
As you might guess from the name, when using this approach the price to build a Headspace app should be defined and written in the contract before development starts. Afterward, it can't be changed and this is the exact reason why each step should be planned in advance.
Despite it may look like a perfect solution (who would not want to know the exact development price to a cent?), meditation app development isn't just some mechanical work that always goes as it planned.
Sometimes there may be delays. Sometimes you may want to change something in the initial scope (for example, add or delete a feature). But the Fixed Price model doesn't offer any effective and convenient solutions to such situations.
The Time & Materials model is an alternative approach to app development pricing. Instead of paying for the whole app at once, you pay the actual cost of the work that is measured in hours.
This approach lets you stay flexible and doesn't put any boundaries on you and your development team. It also doesn't increase the cost to build an app like Headspace. On the contrary, you are able to check how every your cent was spent.
Moreover, this pricing model lets you make some iterations to the project in order to fix unforeseen issues or implement ideas that came to your mind when development has already started.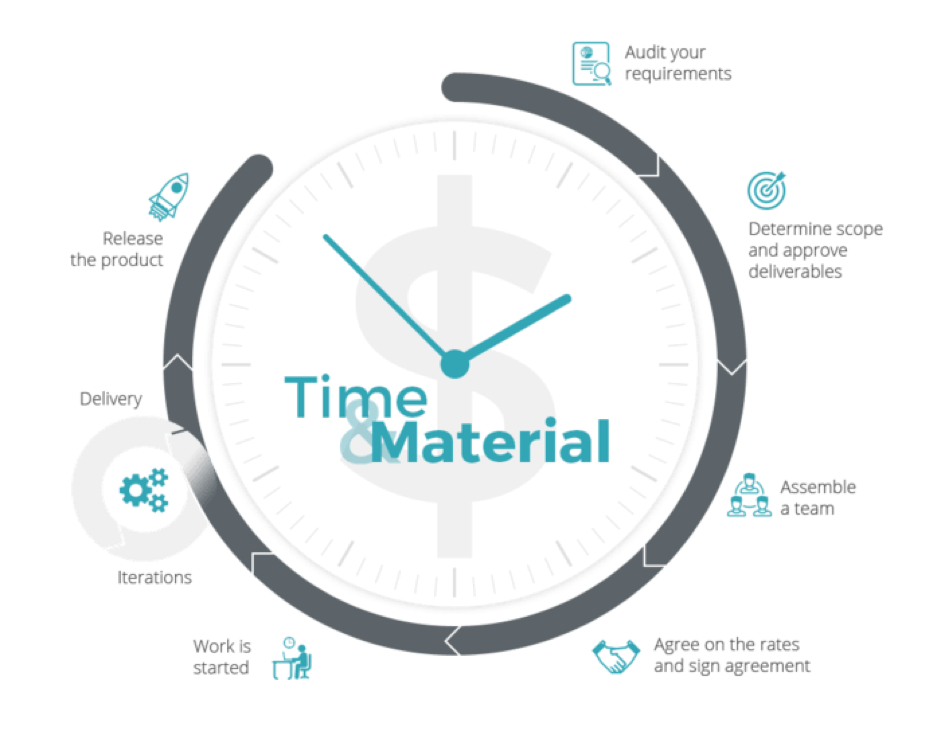 Aspect # 3: Hourly rate
Finally, the hourly rates of your development team are the third thing that directly affects Headspace app development cost. This figure usually depends on several factors like:
Location of the team.
Their experience and overconfidence.
The average hourly rates in different countries are as follows:
North America → $180.
Western Europe → $120.
Australia → $90.
Eastern Europe → $40.
India → $25.
Yet, if you think that the rule "the more expensive, the better" applies here, you're wrong. Mobile developers from Eastern Europe (for example, Ukraine) can do the same work as their western colleagues but 2-4 times cheaper!
The cost to build an app like Headspace
So, it seems we're ready to calculate the Headspace app development costs. As it was already said, there are many aspects that in one way or another affect the final figure. So the estimate in this article is based on the following information:
Our meditation app includes the same features as those that were described at the beginning of the article.
We use the Time & Materials model.
The hourly rate calculated at the level of $30 (developers from Eastern Europe).
| | | |
| --- | --- | --- |
| Feature | Minimum hours needed to implement | Maximum hours needed to implement |
| Authentification | 116 | 160 |
| Home Tab | 52 | 68 |
| Discover Screen | 68 | 108 |
| User Profiles | 136 | 176 |
| Tutorials | 20 | 20 |
| Other | 98 | 156 |
| Total Hours | 490 | 688 |
| Approximate costs | $14,700 | $20,640 |
So, the approximate costs to create a meditation app start from $14,700.
Conclusion
As you can see, meditation app development can cost not too much if you consider all aspects in advance. Yet, to find out the exact price of your specific project, you should contact mobile app developers and provide them with the details so they can make a precise estimation!