If your kid spends half of his day on mobile device when home, then it's time to monitor child's phone usage. While manually monitoring phone usage could be tricky, here comes the solution in the form of phone usage tracker apps. These smart apps help you monitor and limit app and phone usage effectively. While there are lots of these apps available online, here we have tested and reviewed 6 best phone usage tracker apps.
6 Best Phone Usage Tracker Apps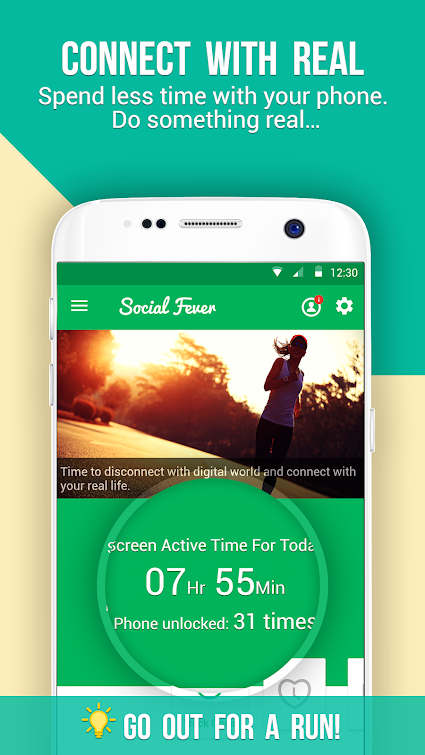 Use Social Fever to beat smartphone addiction effectively. Additonally, it helps you manage time wisely to help you connect with people in real life. It helps you track and manage app usage where you can set real time tracker on each app to limit maximum time you want to spend any app. It helps you to set interests which you can track to understand how much time you could have spent doing your favorite hobbies by saving your time from mobile addiction. You can use this powerful app to track chile mobile usage or even track and limit your own phone usage time.
Features of Social Fever
You can set goals for app usage and stop wasting time using pointless apps.
It displays you history of app usage to help you better manage your phone usage.
IT helps you keep your ear and eye health intact by sending you alerts during over usage.
It sends you water reminders to keep your body hydrated.
Additionally, it offers backstage power saving and allows you to track goals.
#2 UsageSafe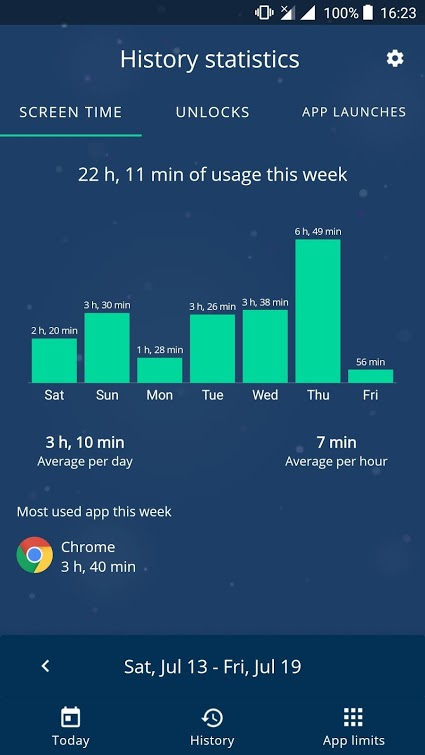 UsageSafe is smart app to track phone usage that offers detailed reports of your phone usage. It offers app blocker feature that helps you limit and specify limit for each app independently. Once you put the app into tracking list, you will not be able to open it for rest of the day.With Focus Mode feature, you can block certain apps that you find most distracting. You can export phone usage data to a CSV file for future reference. Use this smart solution to monitor child phone usage effortlessly.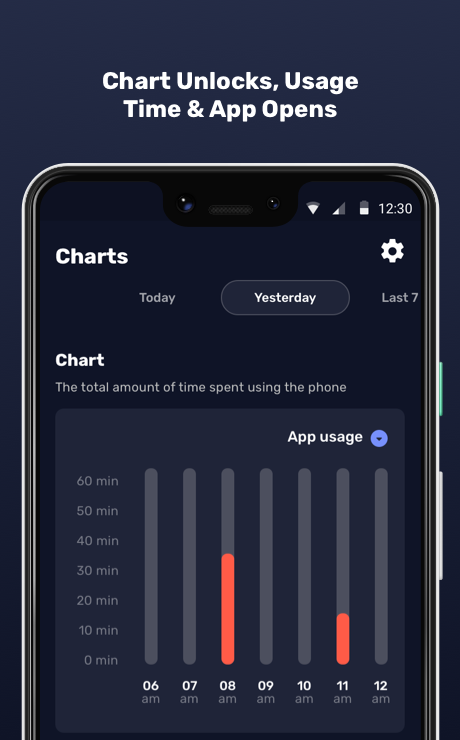 AntiSocial offers comprehensive reports with charts and scoring system for easy phone usage management. It helps you understand your phone usage against all other users. It gives you fair idea on how and why you should limit your phone usage. It works in the background to track your phone usage and display you interactive phone usage reports. This lightweight app goes easy on device battery and your mobile data. It works on extremely user-friendly interface to offer seamless user experience. It helps you track total phone locks and unlocks, app usage, app usage and more for complete information. It offers daily and weekly reports to help you mange phone usage effectively.
#4 Stay Focused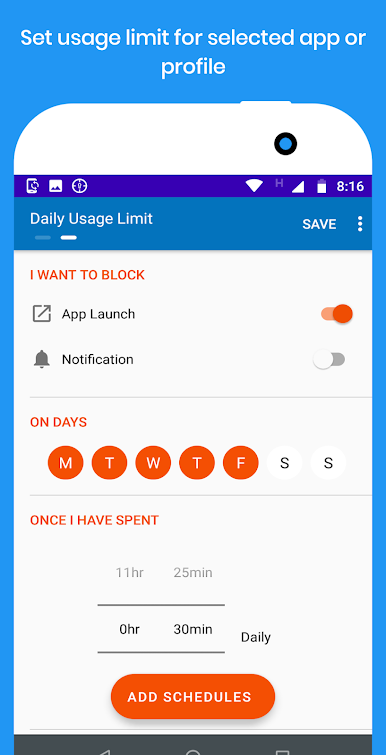 Use this smart app block and website blocker to self-control and reduce smartphone usage. This powerful app usage tracker offers tons of useful features to beat smartphone addiction. It allows you to block app, phone or website usage on daily and hourly basis. You can even limit number of app launches, limit on screen unlocks, specify time intervals, and more. This highly rated self-control app helps you stay focused in real life for important things. Using this app, you can temporarily block any app or website, set limitations on phone usage, block your emails, and more. It also offers strict mode with expiry and QR code feature that helps you control phone usage if you find it hard to self-control.
#5 Phone Usage Tracker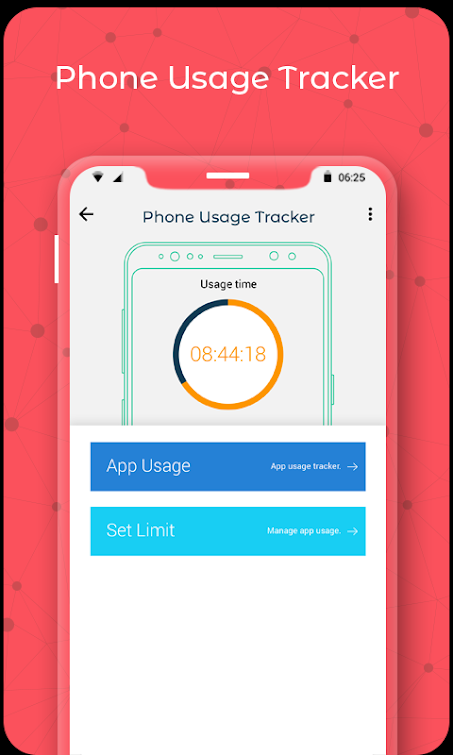 Use this advanced solution to limit app and phone usage. It helps you save time for real-life things and reduces your digital footprints. It displays results with interactive graphs for easy management. It is useful to understand how much time you have spent using individual apps and overall phone usage. To optimize time usage, you can set limit to use individual apps. If you find it hard to stay focus while working or doing important things in life, then this powerful app is the right solution for you.
#6 MyAddictometer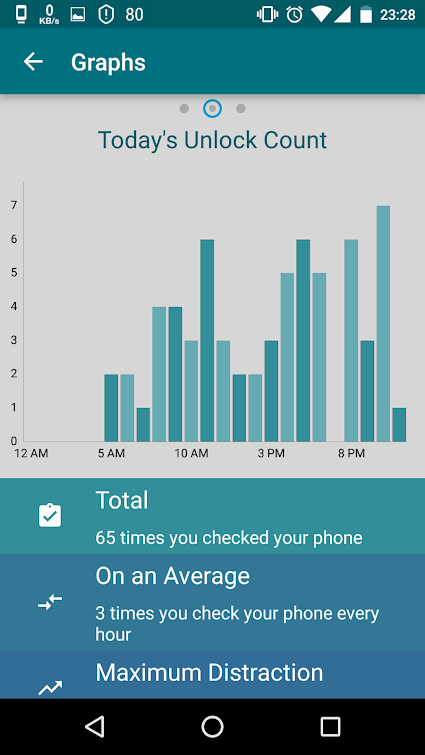 Use this nifty productivity tool to deal with mobile addiction effortlessly. It helps you identify and predict the right phone usage for easy management. It displays phone usage details on daily, weekly and monthly basis. It also helps you track how many times you unlock your device and check notifications. It helps you compare phone usage for different days to know when you spend lot of time unnecessarily on your device and could limit it. Under timeline feature, it displays you phone usage for whole day including all locks and unlocks of devices. In additional features, it offers app level usage details, weekday level usage details, usage detail at daytime level, and more.
So, this was a quick list of 6 best phone usage tracker apps you should use to monitor and limit phone usage. Do try these powerful apps and share your experience in the comments below.