With the changing time lifestyle of human races has changed drastically. With these changes money spending habits, have also been changed instead of making calls now we have started to spending much on our data plan. No matter how big data plan you have it is always a good habit to keep track of your expenses and thus keeping track of your data usage is also a good habit. Keeping the requirement of data usage tracking in mind Systweak software has designed an application allows you to minutely monitor your data usage. You will find this application on google play store with the name of check data usage. Let us find out how this application works.
1. The home Screen: Once you are done with download and installation you will see a screen like this.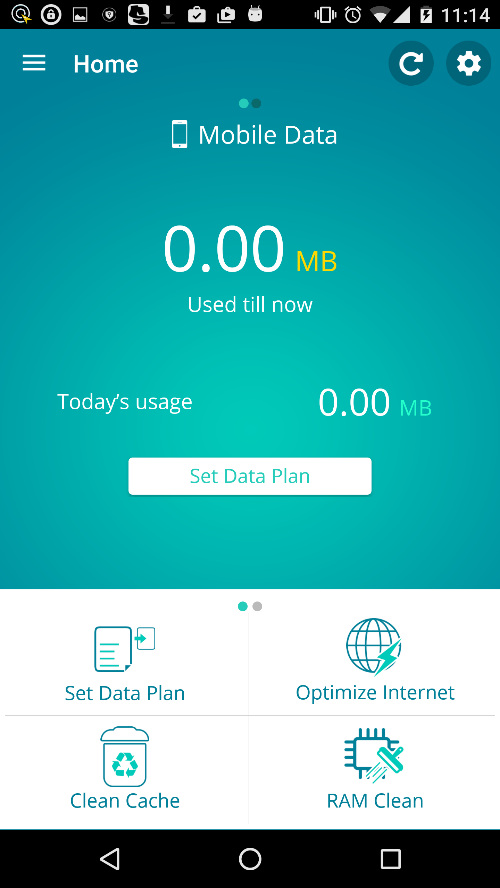 You can set your data plan here. Tap on "Set data plan" to enter data in MB and number of days.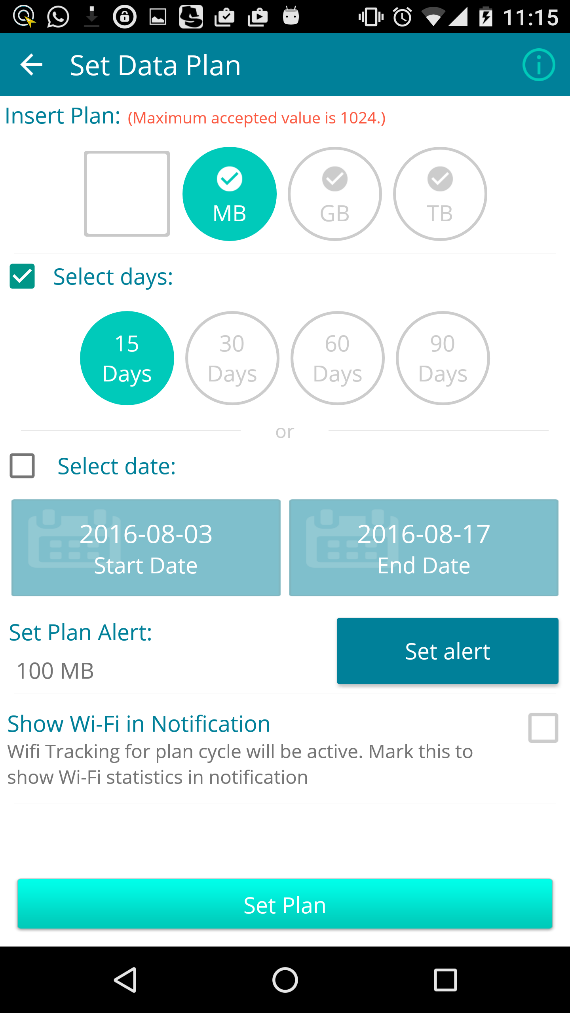 you can select number of days in multiples of 15 or set start date and end data for your plan. Once 90% of your data exhausted you will get an alert for example if you have mentioned that you have 2 GB data then you will get an alert when 1.8 GB data is exhausted.  You can set an alert manually on a particular amount of data usage. "Show Wi-Fi in Notification" Option in the application also allows you to check Wi-Fi data usage.
Here are some other options in this application:
Optimize Internet:
By using this option, you can optimize internet on your device because this application clears all the apps running in the background and thus provide you better speed.
Clean Cache:
The application is not only good for monitoring your data usage, you can also clear junk of your phone using this option.
RAM Clean:
This option helps you to boost speed of applications which you want to use on priority. It stops all the applications in the background and dedicate your ram to applications you are using currently.
Data Use Chart:
To get the detailed analysis of mobile data and Wi-Fi usage you can use data usage chart by using it you can quickly have an idea of data usage.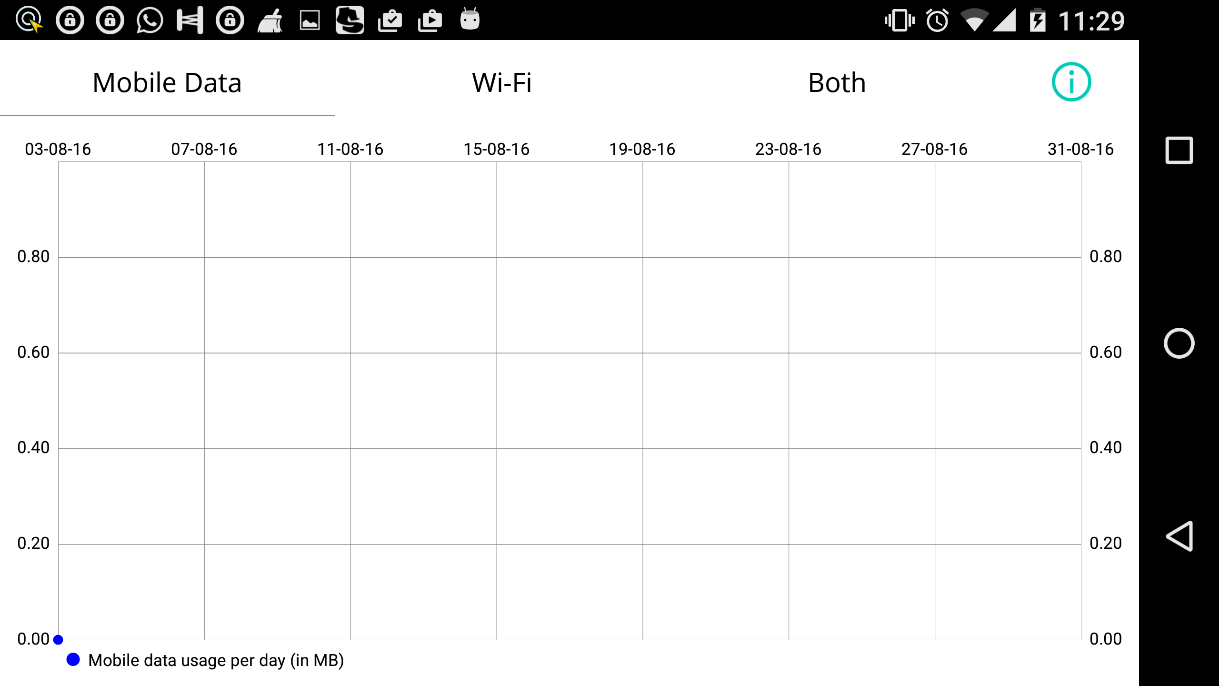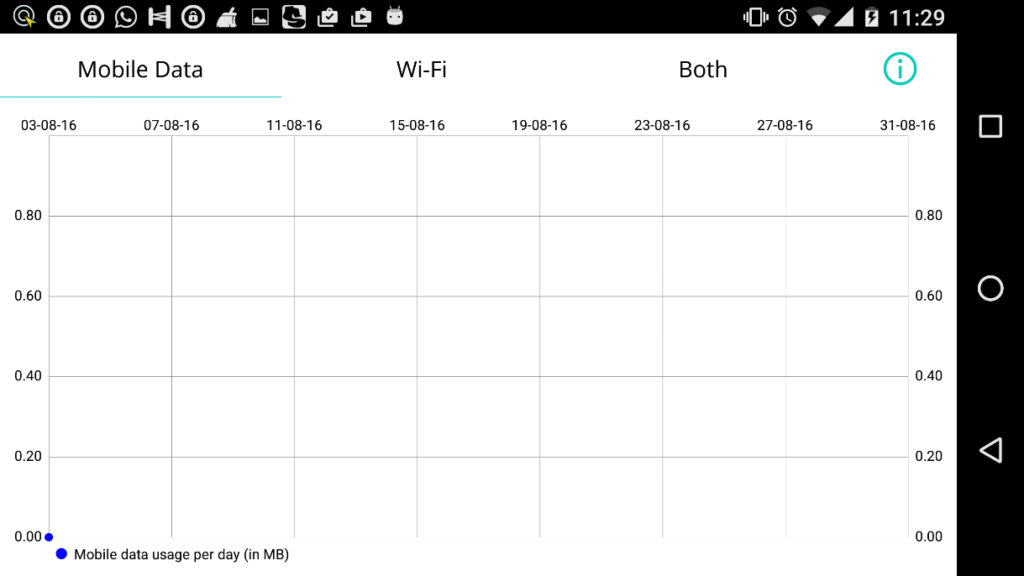 Summary: In summary, you will find how much amount of data is used in overall in a month via Wi-Fi or via mobile data.
Settings: In the settings menu, you will find two options.
This is for basic settings such as to set "Daily data usage limit".
It allows you to set a notification when you when you exceed your daily data limit.
To restore settings to default you can use this option.
Here you can set what Notifications you will get from the application. For instance, you can set to get a notification once you reach daily usage limit you can also set notifications as cancellable or as rigid /non-cancelable.
App Exclusion List: This option is useful when plan comes with unlimited Facebook WhatsApp etc. you can use this option. It allows you to exclude any app from data monitoring.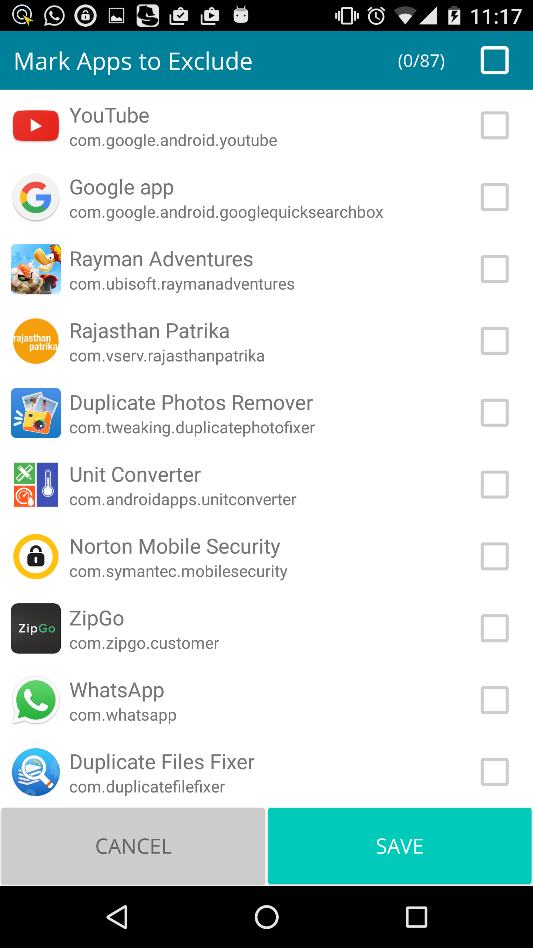 With all these amazing features this application got all the features a data usage monitor should have so without waiting get this application for free from google play store.