The digital landscape has evolved so rapidly over the past decade that it's changed the physical space around us. Most public places feature QR codes, Instagram murals and entire crowds staring at their phones. It's not hyperbole to state that the invention of the smartphone revolutionized the world, and now, smartphones and other personal mobile devices are revolutionizing marketing. Across dozens of industries, mobile marketing strategies leverage customers' phones to boost brand engagement.
What Is Mobile Marketing?
Investopedia defines mobile marketing as any advertising that takes place on mobile devices, such as tablets or smartphones. This broad definition includes many types of advertising found on mobile devices. A few of the forms of mobile marketing include:
Ads on mobile video games
Video ads played during videos on mobile devices
A downloadable app associated with a brand
A mobile game associated with a brand
SMS or text message marketing
Push notification advertisements
Mobile marketing is an exciting new frontier that brings a brand into the personal sphere of the customer. Many companies are experimenting with different mobile ad formats.
When deployed well, mobile marketing does more than simply advertise a brand. Mobile devices connect brands more closely with consumers for an enhanced, personalized experience. In many industries, mobile marketing is an important way to give customers and guests more options for making purchases, booking reservations and finding information about a company.
Which Industries Thrive on Mobile Marketing Already?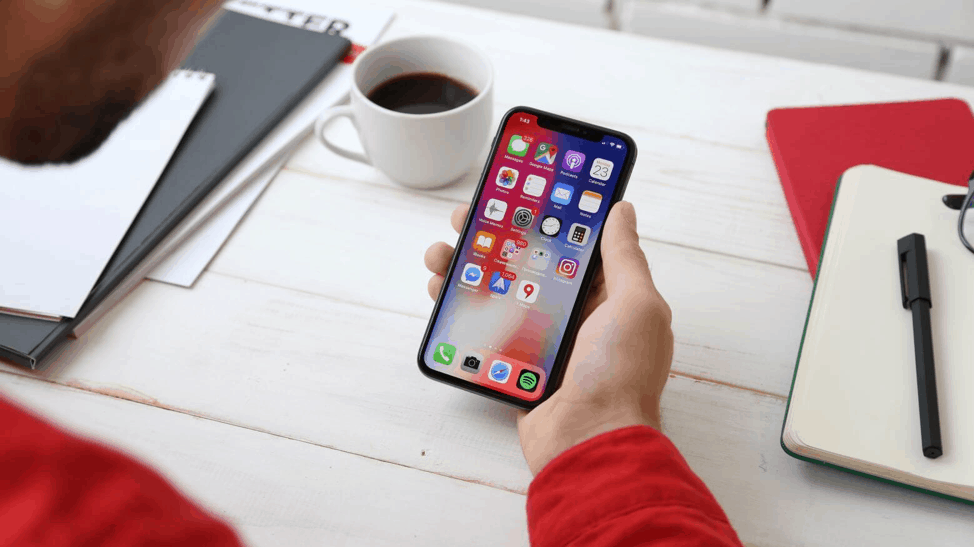 Mobile marketing is already baked into the business model of several diverse industries. Here are a few industries that rely on mobile marketing today.
Hotels
Convenience and personalized service are both integral to the hotel and hospitality industry. In years past, staff and owners were solely responsible for guiding a guest through the entire hotel experience, from booking to check-out.
In the smartphone age, innovative hotel mobile marketing accomplishes this task quickly and easily. Even smaller boutique hotels can benefit from developing an app to enhance the guest experience. Travel can be stressful, so guests appreciate a solution that puts the complimentary breakfast hours, reservation portal and even their room key onto their mobile device. As an added benefit, guests using an app for simple questions and tasks saves time for a hotel's customer service staff.
Restaurants
Large restaurant chains are ahead of the game when it comes to mobile marketing. They often go beyond playing advertisements on a mobile device's apps, games and videos. Exclusive deals that fast food lovers crave are often only available through the company's app. Once a customer downloads an app, push notifications are a great way to increase brand loyalty and visibility.
Any solid mobile marketing strategy must mitigate the risk of going overboard with mobile advertisements. Customers who check their phones multiple times an hour can quickly grow annoyed with constant push notifications from brands. Restaurants are in a unique position to balance out this risk by sending deals and coupons around popular mealtimes.
Beauty
Beauty brands benefit from smart mobile marketing as well. Mobile devices are many people's portals to social media, which is overwhelmingly a visual and aesthetic space. Beauty advertisements, apps and even games found on smartphones automatically point the customer's mind toward their social media profiles and, by extension, their appearance.
The beauty brand Pond's used this tendency to its advantage in an innovative mobile marketing campaign. Their advertisement used the front-facing camera on a mobile device to involve the viewer's own image in the ad copy. Other beauty brands develop apps similar to a hotel's or restaurants' that provide shopping opportunities, a loyalty program and announcements for new products. Yet more beauty brands advertise on retail store apps, such as Target or Sephora.
How Might Mobile Marketing Develop Next?
As mobile devices grow even more powerful technologically, mobile marketing can reach new heights. Many experts expect greater integration of mobile marketing with the physical world.
Phones are already many people's guides through the physical world around them. Brands that provide fun, interesting or informative content on mobile phones will see success in the years to come. These personal devices are, in many ways, an extension of the consumer's self. Mobile marketing is one of the top ways to form a lasting connection with customers.