Many iPhone users complain their iPhones usually reboot randomly when updating iOS to the newest or connecting it to computer. If you notice your iPhone keeps restarting or crashing, what should you do to fix it?
Actually, the causes for iPhone restarting or crashing are various, such as virus attack, bad update and faulty driver. Don't worry. We summarize 9 useful tips below to solve the problem. All solutions are workable for iPhone 5s and above.
Solutions to iPhone Keeps Restarting or Crashing
In general, the issue of iPhone keeps restarting or crashing represents in two cases: intermittently or continuously restarting or crashing. The detailed methods will be introduced in the following part. 
1. Update iOS to the Newest Version
If the iPhone keeps restarting or crashing every few minutes or seconds after being updated, it is necessary to make an iOS update to the latest, which is able to fix this bug.
Just go to Settings > General > Software to see whether there is an available update. Download it and finish installation if yes.
2. Update Apps to the Newest Version
You can also try to update the apps to the latest version to solve the issue that iPhone keeps restarting or crashing.
Open the App Store -> hit Updates section -> hit Update All or select the ones you need to update.
3. Remove Faulty Apps
If the app update doesn't work to solve the issue, what else can you do?
Here is the advice – check and remove the faulty apps, because a problematic app can lead to iPhone restarting or crashing issue. Recall what apps have downloaded or updated before iPhone keeps restarting or crashing. Then, uninstall the faulty one to see whether the issue can be solved.
4. Reset All Settings
Another method to fix iPhone restarting is to reset all settings. This measure is usually taken when system settings malfunction happens.
You can follow these steps: go to Settings -> General -> Reset, enter the passcode, and then tap Reset All Settings to restore to factory default.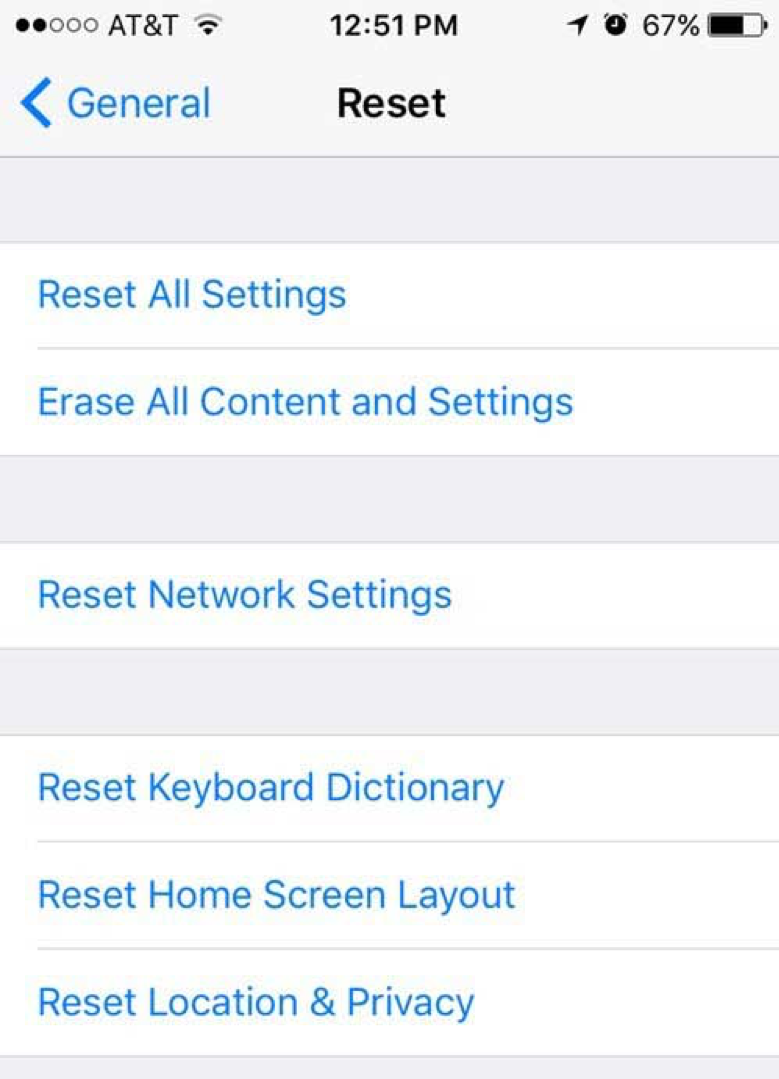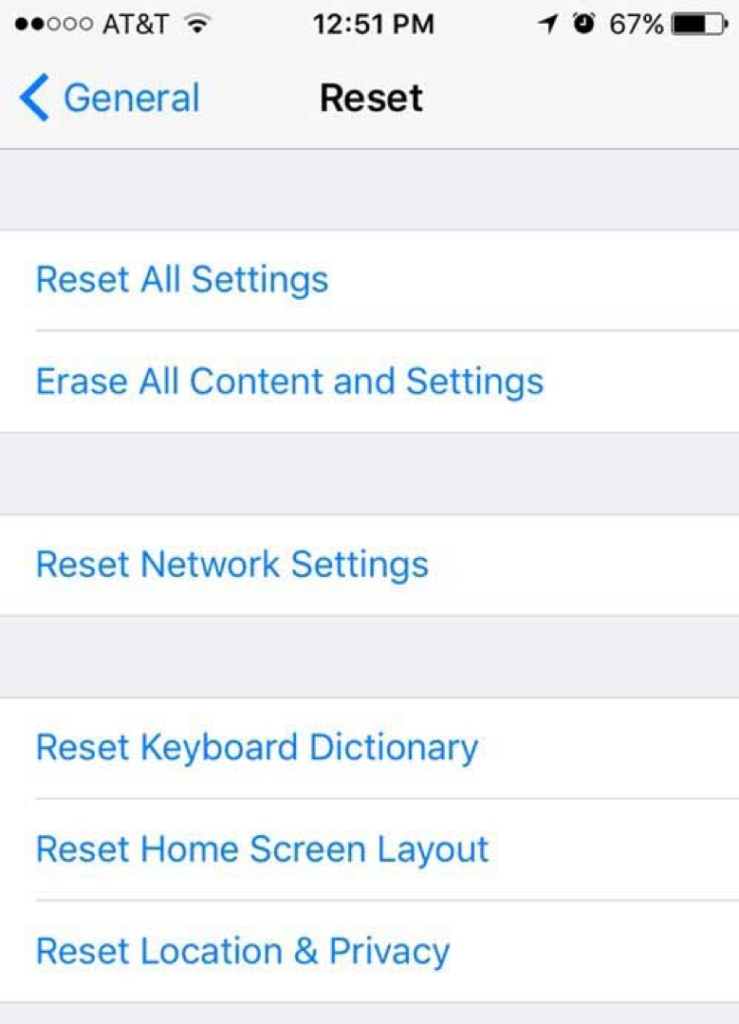 5. Remove SIM Card
As we know, SIM card is the connection of iPhone and wireless. If there is something wrong with it, your iPhone may get stuck in restarting or crashing. In this case, try to pull out the SIM card to troubleshoot the issue. If the issue is fixed after you removing SIM card, you'd better replace it with a new one.
6. Perform a Hard Reset
In fact, a hard set is useful to deal with many issues, including iPhone restarting or crashing. Please follow this guide to perform the hard reset.
For iPhone6/6s or earlier models, hold Home and Sleep buttons simultaneously for 10 seconds.
For iPhone 7/7 plus, hold Volume Down and Sleep buttons simultaneously for 10 second until the Apple logo appears.
For iPhone 8/x, the process is different. Hold and release Volume Up, then Volume Down. Eventually, press Sleep button until you see the Apple logo.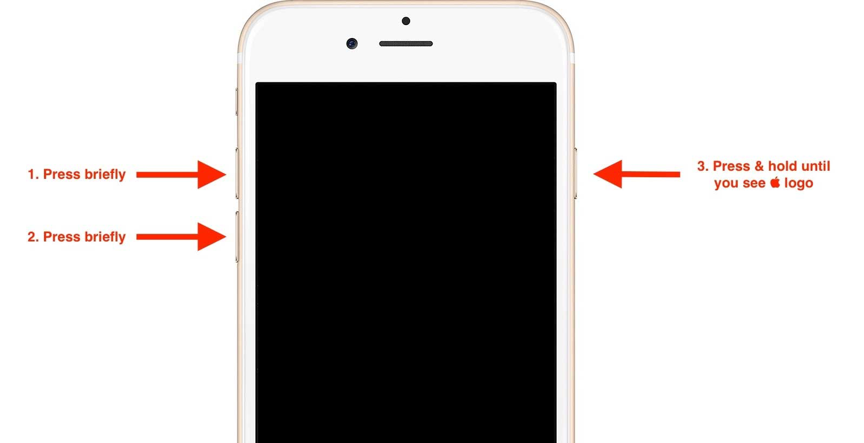 7. Check Hardware
Hardware issue is also a common cause for iPhones stuck in a restart loop. So, checking the hardware is necessary.
Examine the charging port of the iPhone to see if   If you're using a case on your iPhone, remove it before you continue.
Look closely at the charging port on the bottom of your iPhone. Check to see if there is any debris or it is corroded. Use a toothbrush to brush them out of the charging port gently.
8. Check the Battery
When there is something wrong with battery, such as damaged or wears out, iPhone may keep restarting when charging.
Please check your battery in this way:
Just connect the iPhone to power source via an original cable. If iPhone stops restarting, change another cable to try again. If the problems still exists, it indicates the battery needs to be changed.
9. Restore iPhone in DFU Mode
Needless to say, a backup is very important especially when something goes wrong. As is well known, a backup is essential when something goes wrong. Restoring iPhone to its original settings can help you fix a few software issues. So, just have a try to restore your iPhone in DFU mode, so that your IPhone can be detected by iTunes but can't load iOS.
(1). Install the iTunes of the latest version on computer.
(2). Connect the iPhone to computer via a cable.
(3). Press Sleep and Home buttons for about 10 seconds. Release the Sleep button but keep holding Home button until iTunes detects your iPhone in recovery mode.
(4). Tap Summary and choose Restore iPhone.
These are the common methods to fix the issue that iPhone keeps restarting or crashing. Choose a suitable one to have a try on basis of your actual case. However, if the iPhone restart loop can't be solved unfortunately, you have to take measures to recover important files in some ways.
Firstly, recover data from iCloud backup. Just type the ID and password to enter iCloud and choose the files needing restoring.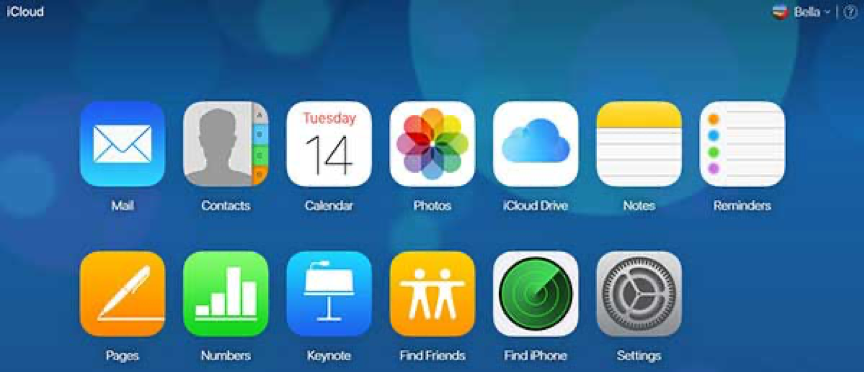 Secondly, recover data using iTunes. Open iTunes of the latest version. Go to Summary -> Backups -> Restore Backup. Choose a backup version to recover.
Thirdly, recover data with MiniTool Mobile Recovery for iOS. It is a professional program to recover photos, videos, message, contacts and other data from iPhone. More detailed information, you may click: recover data from iPhone.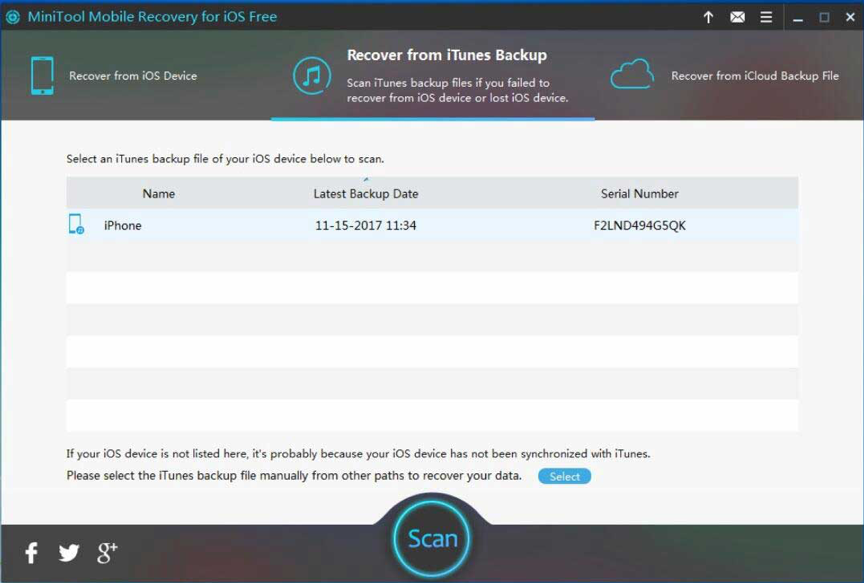 Final Words
Reading here, you are sure to get the solutions to the issue that iPhone keeps restarting or crashing. We hope you can fix the problem with these methods successfully. Also, we are glad to see your experience in the comment section below to share your ideas with us.