Netflix has a lot to offer – tens of thousands of movies, TV shows and original productions from all time. But did you know there is also a naughty category with sexy and explicit films with intriguing and even almost-shocking stories? These are the Netflix adult movies that have managed to pass censors but not far enough to be seen by the underaged.
As shocking as they might be, Netflix adult movies also outline life dilemmas and dramas by including sexual content in a well-developed story. Since teenage films also feature some of the most intriguing stories, they are included in this category. Here are 10 adult movies streaming on Netflix with teenage characters that take part in scripts that surprise you. Some of them even have social messages.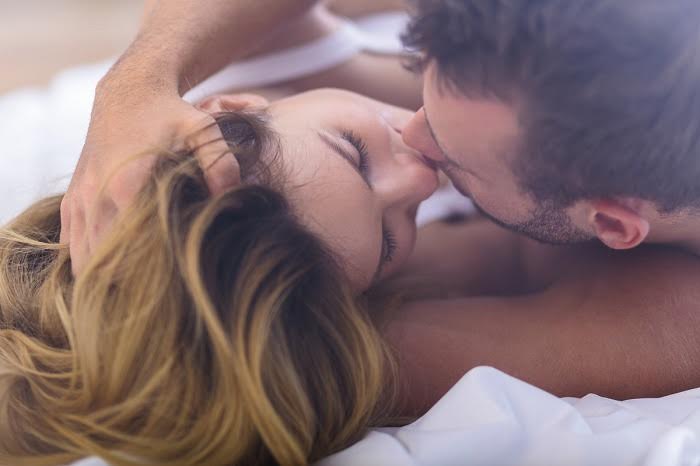 1. Wetlands (2013)
This is one of the most surprising Netflix adult movies which even earned its name as German Amelie. In one hour and 49 minutes, it also includes some delightful comedy scenes.
Story: Wetlands presents the story of an eccentric young teenager with controversial views on hygiene. She enjoys sexual experiments and breaking social norms. Her views are the ones that get her in the hospital, where she psychologically connects with her nurse.
IMDb rating: 5.8/10 stars.
2. Bang Gang (A Modern Love Story) (2015)
This popular movie revolves around the story of a girl, while outlining a shocking new hobby of teenagers. The French movie received mixed reviews from critics and international attention.
Story: A teenage girl likes a boy. Thus, she would to anything to get his attention. So, se begins and explicit sexual game that helps them discover their limits and real priorities. Meanwhile, the teenagers also must deal with the consequences of their deeds.
IMDb rating: 5.5/10 stars.
3. Young and Beautiful (2013)
The highly praised erotic drama received a Palme d'Or nomination at the 2013 Cannes Film Festival. The plot takes place for one year and it's split in four segments that you recognize by four songs.
Story: After losing her virginity, a 17-year-old teenager discovers that she doesn't enjoy sex, but becomes a prostitute for the money. Her mother struggles to cure her from her new business hobby. However, after quitting prostitution, she is haunted by a ghost of her activity.
IMDb rating: 6.8/10 stars.
4. Don Jon (2013)
This movie claims to be a modern Don Juan story that also emphasizes the impact of excessive pornography on men's lives and relationships.
Story: A college student enjoys watching pornography even more than real sex with his girlfriend. Though he hides his habit, it begins to affect his overall life, as he starts watching porn even when he's not at home. However, he the starts dating an older woman with whom he connects.
IMDb rating: 6.6/10 stars.
5. Submarine (2010)
This is more of a cute story of a boy than an adult movie. The British-American coming-of-age movie is a comedy-drama based on a successful novel.
15-year-old Oliver Tate has two objectives: To lose his virginity before his next birthday, and to extinguish the flame between his mother and an ex-lover who has resurfaced in her life.
Story: An unpopular 15-year-old British kid plans to lose his virginity and he does. Then, he starts to be concerned about his mother's relationship with a former boyfriend who comes back into her life. Meanwhile, his girlfriend cheats on him and his parents solve their issues. He must now solve his own.
IMDb rating: 7.3/10 stars.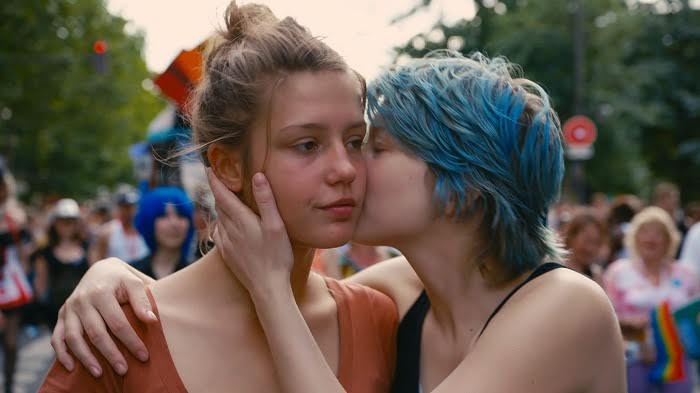 6. Blue Is the Warmest Color (2013)
The French movie was both a national cinematic success and a manifesto for sexual minorities. The three-hour film has it all: drama, romance and sexual content. Blue is the Warmest Color is a coming-of-age movie is based on a graphic novel with the same name.
Story: A teenage girl falls in love with a blue-haired aspiring painter and she begins to wonder about her sexual orientation. Meanwhile, the painter girl helps her discover herself and find her purpose. They break up and later get together and face her heart brakes.
IMDb rating: 7.8/10 stars.
7. Summertime (2015)
Summertime is a French-Belgian romantic drama with a plot that takes place in 1971. The movie is generally appreciated and even won 3 French cinematic awards.
Story: The daughter of two farmers finds out she must marry a boy she was promised to. Although denying her sexuality, she falls in love with a local girl and runs away to Paris. She and her lover separate and after a while they find out the hard way that time cannot turn back.
IMDb rating: 6.6/10 stars.
8. Adore (2013)
Adore has four different names. It's also known as Adoration in some parts of the USA, while the international public views it as Two Mothers or Perfect Mothers. The Australian-French drama is based on the British novel called The Grandmothers.
Story: Two childhood female friends fall for each other's sons. They talk to each other, agree they were wrong and plan to stop the sexual relationship. Yet, none of them does. The boys later try to marry but both of their fiancés leave in shock after finding out about their past.
IMDb rating: 6.2/10 stars.
9. About Cherry (2012)
You might find this movie predictable when you see it's about a teenage girl with a hidden stripper job. However, the drama movie is one of the most popular of its kind, even though it received critics. Also, it includes actor James Franco. About Cherry follows a script written by Stephen Elliott and former porn star Lorelei Lee.
Story: An 18-year-old girl discovers she enjoys taking pictures of herself naked and receiving money for them. She then enters the porn industry but soon discovers her best male friend is a fan of her work.
IMDb rating: 4.8/10 stars.
10. A Teacher (2013)
Even though A Teacher premiered at the 2013 Sundance Film Festival, it was then released on video on demand and limited release in 7 theaters. However, it was an international success by hitting Greek and German festivals.
Story: A female teacher becomes intrigued and then obsessed with a male student who she engages in a relationship with. She becomes more and more desperate and careless if she gets caught. Meanwhile, he tries to understand her behavior but eventually finds it too hard.
IMDb rating: 4.8/10 stars.
That's a Wrap!
These Netflix adult movies are streaming so you can watch them anytime. However, if you plan to see them together with your significant other, some of them might raise discussions.
These movies have twisted plot and difficult to understand characters. Viewers enjoy them while being intrigued precisely of what they see. Choose the most tempting adult movie and prepare for a teenage shock!