Tired of watching the same Avast Secure Browser notification or startup program when one did not even download it? Well, yes one may have downloaded it unknowingly. The company after discounting with the previous version which was known as Avast SafeZone browser launched a new browser. It is the same that you are about to uninstall or maybe not install it by clicking the prompt, and get rid of it successfully.
From May 2018 itself, Avast offered the Secure browser bundled with the Antivirus. It gets on to the device via an OTA, but from the November Update onward, the Browser is now being pushed to PCs with the Antivirus installer.
It will be installed directly if the box in the bottom left corner is left checked. For more accurate understanding, check the screenshot shared below for reference.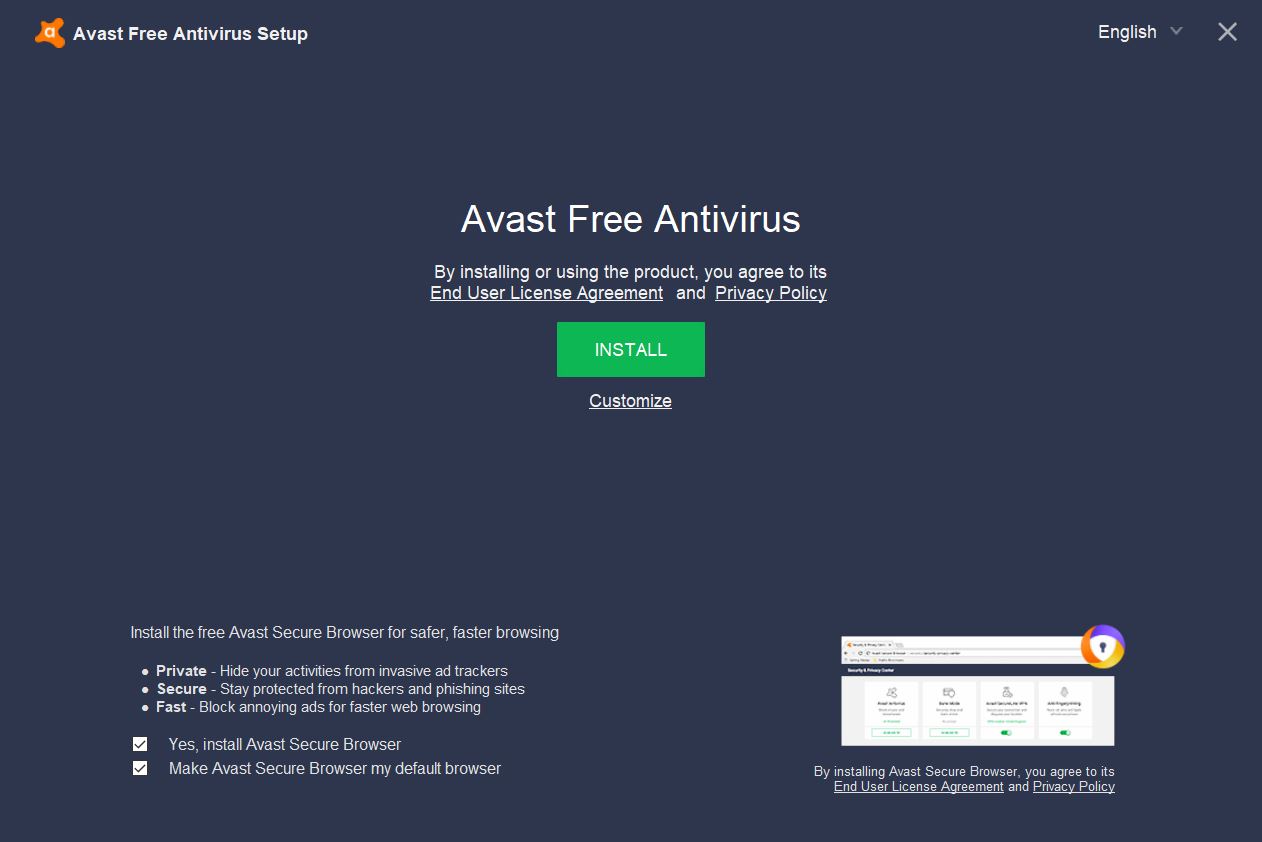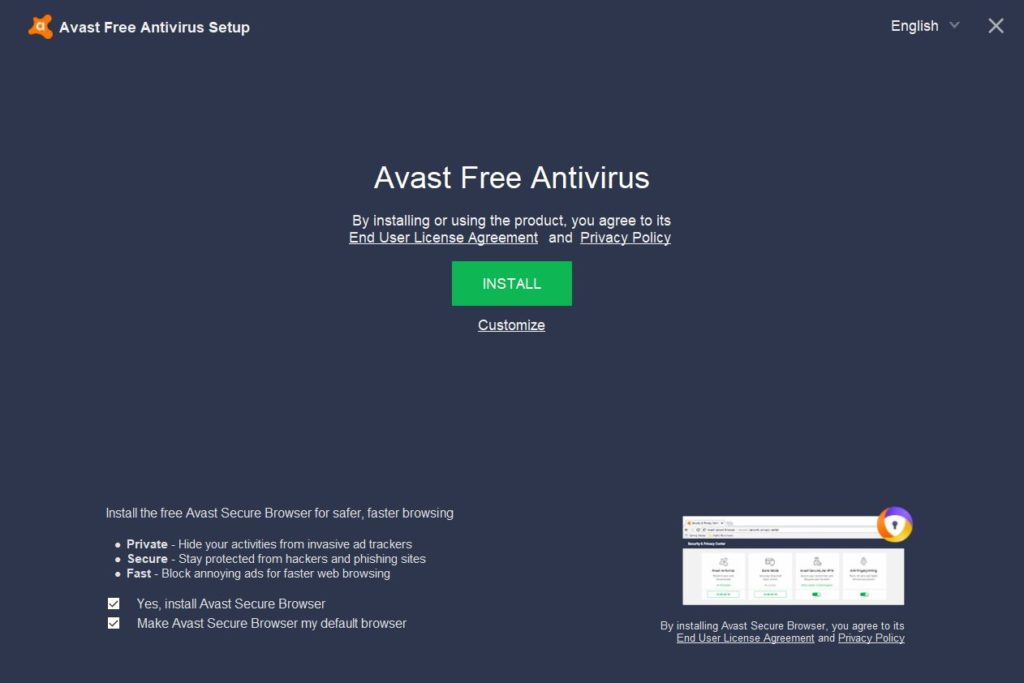 If you have read this much, one must be ready to remove it or not going to install it in the first place. If the Avast Secure Browser is installed and someone wants to remove it, one can make use of the official removal tool by Avast.
Disclaimer: "Techlogitic Team is not responsible for any malware or damage caused to system files".
However, if the standalone version of the software is already installed on the user's system, then this will not be the case and another installation will not be taking place. If someone has it already, no such option to un-tick the feature will be available as it is already running on the system and the software will be installed via a later update to the application.


Some Important Points to consider
It has an anti-tracking, AdBlock, and extension guard feature.
It has a bank mode for safe storage of credit card details which is easily accessible through the settings panel.
Most of the features will require both services to be installed so that they can work as a whole.
How to Uninstall Avast Secure Browser?
Method 1
Head over to the Control Panel.
Select Programs.
Click Programs and Features.
Select the Avast Secure Browser.

The Avast Browser has been removed completely.
Method 2
Download and Install the Avast Secure browser removal tool from
Run the file.
Click the Uninstall option and let the process complete.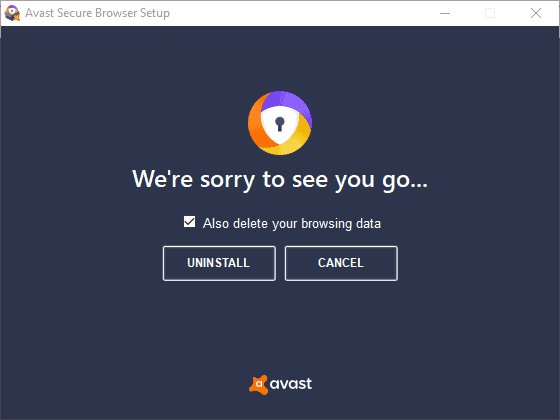 Hope this article cleared all the doubts regarding the Avast Browser.
Still, have any doubts? Let us know in the comments section below.