At least once we all have faced this situation in life where we want to retrieve what's lost. Here in the tech world, this moment comes when we accidently delete data on our computer. Although what we think is gone permanently once it is removed from the Recycle bin, it is not true. There are methods to recover the deleted files if the course of action is taken just in time.
Remember the data that has been deleted can be recovered easily with the help of any of these software if it's not overwritten.
As the deleted files on our computer are removed from the recycle bin too, we presume it's not as easy as pressing the delete button but yet very comfortably you can rely on the tools which will help to recover the data.
So we take help of the third-party tools to recover the deleted data Windows PC. The best of them are listed down below:
#1 Stellar Data Recovery software-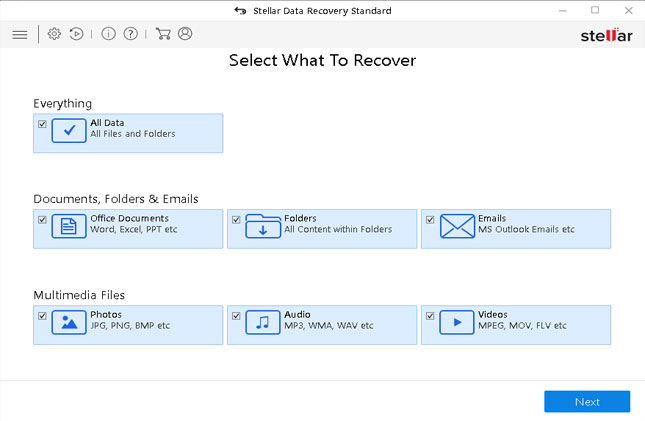 Stellar Data Recovery software is one of the best tools to recover deleted files. Data that can be in any form can be recovered quickly. Files can be documents, photos, videos etc or the ones deleted from the recycle bin. The easy interface will make it simple to use and anyone can put this to use. And the results show the data which can be recovered and saved.
Mostly the work-related files which can cause serious damage like Office docs, sheets, presentations, all can be recovered from the help of this tool. Use it to recover multiple files at a time and also the ones which are present in the portable devices. The software is indeed a perfect solution to get you back your deleted data once again.
#2 Wondershare Data Recovery (RecoverIt) –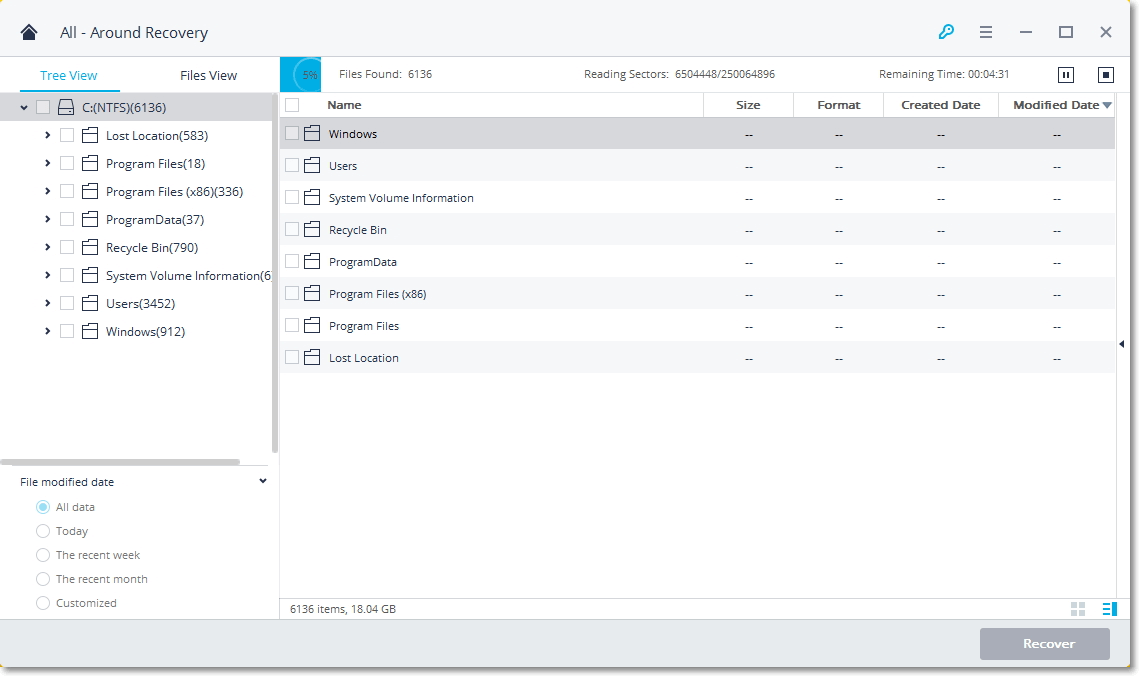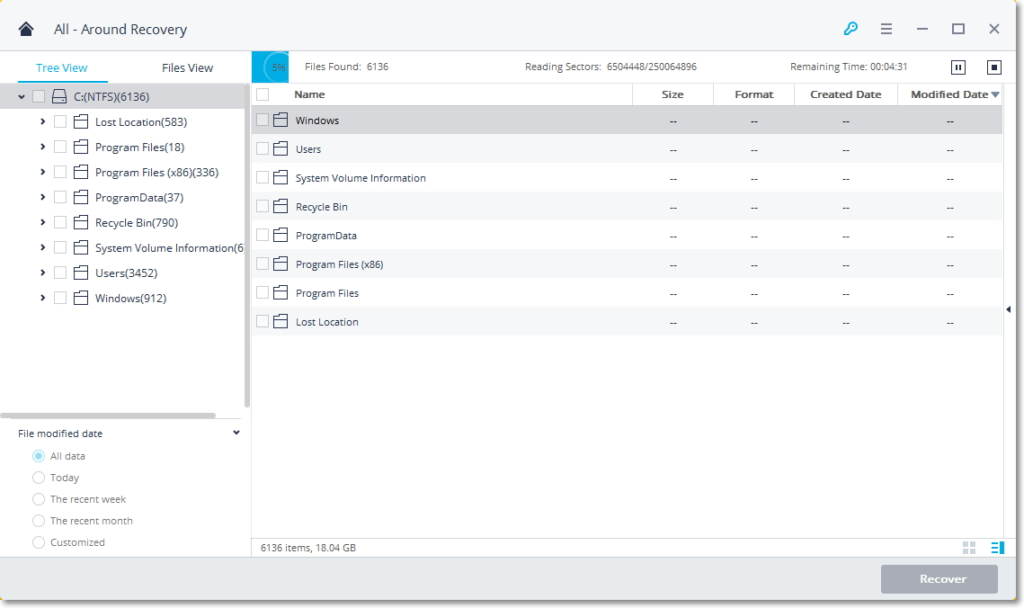 Wondershare Data Recovery is another of the third-party tool which will recover your deleted data in Windows PC.  Emails, archive files, documents, images, audio, video files, and other files that you are trying to retrieve.This makes a good option to recover files from external hard drives and storage devices such as a digital camera to recover its deleted images and video files. Even if the computer was under a virus attack and that caused the data to be deleted, it can be recovered with its help. Any type of disk fragmentation or the system crash which causes a wrong key pressed which disappeared the files can be recovered.
#3 Advanced Disk Recovery-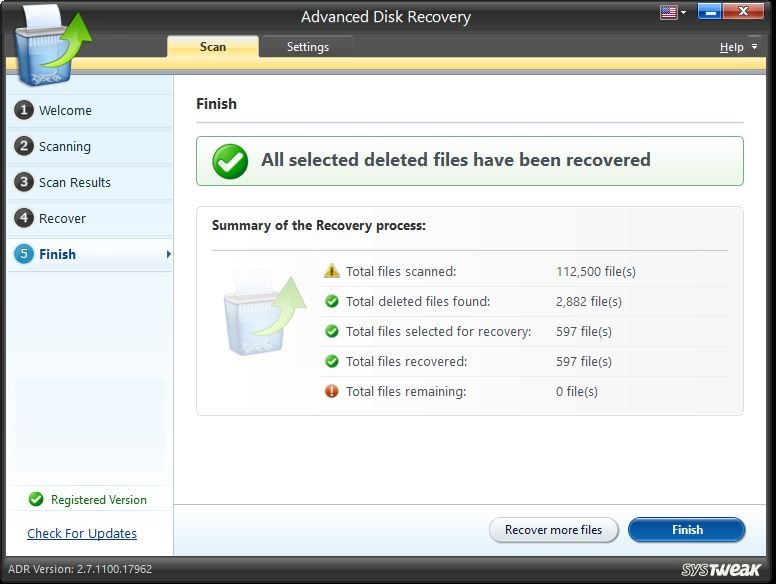 One of the advanced tools which can help you recover the deleted files with maximum proximity. All you need to do is act fast and start the tool to retrieve the once thought permanently lost data. As quickly you act the more chances of success of fully recovering the data. The process might a slightly long time to gather all data but it's worth it as it will get all that is lost. Be it docs, any format of images, videos, audios, or any other type of file.
It gives you two options to scan Quick and Deep which functions as per the time and which section you want to look up. It is a completely reliable solution to recover files of all kinds with its an intuitive interface.
#4 EaseUS Data Recovery Wizard-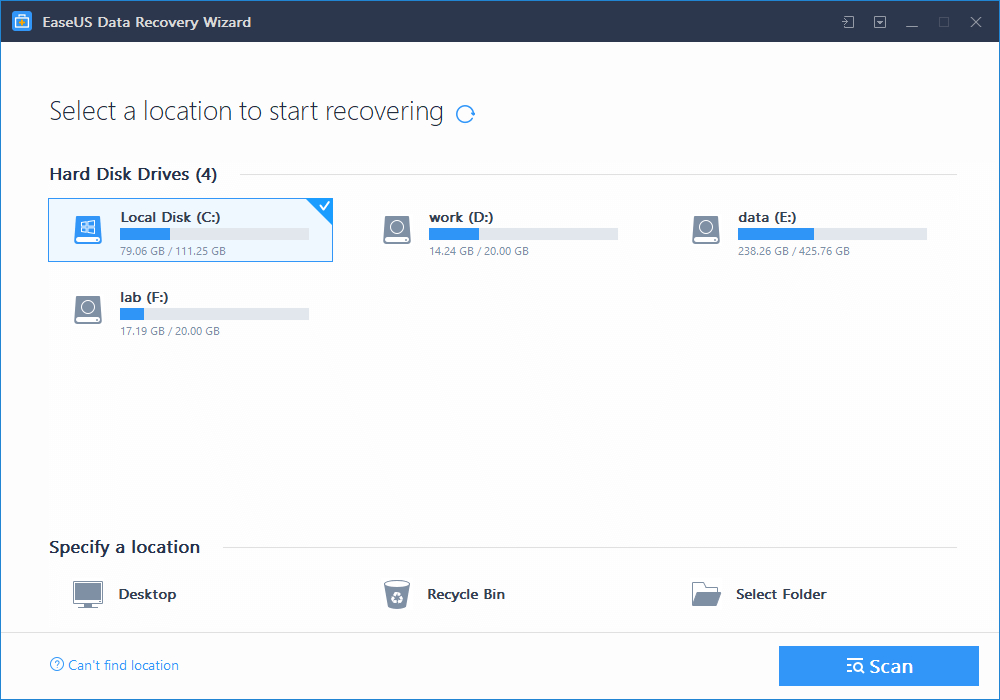 EaseUS Data Recovery Wizard can help you recover data which can graphics, documents, video, audio, images, etc. The total upto 2GB of deleted data can be recovered with the help of this tool. This makes it pretty amazing as if you mistakenly forgot to take a backup and formatted your disk or drives, you can now recover your data. This is an effective tool to recover deleted data in your Windows PC. It will work for the system crash scenario or the time when a virus attacked and deleted the files. You can still save the data from being compromised entirely to the circumstances and use the tool to look for the deleted files.
#5 Disk Drill –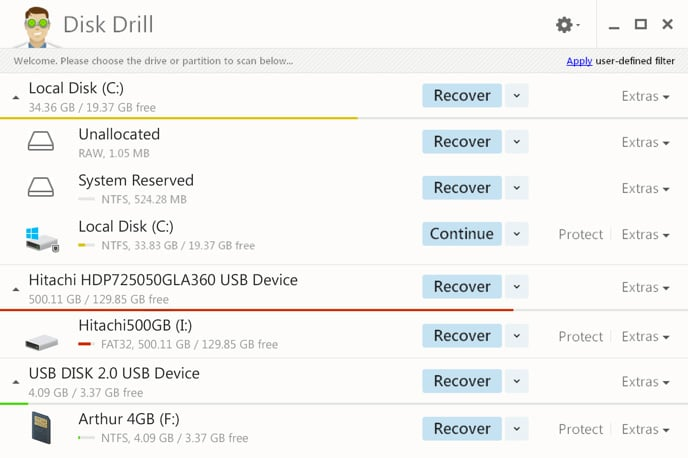 Disk Drill is another easy to use tool which can recover your deleted data in Windows PC. It is capable to recover the 500 MB of data with its scan results for free. You can find this very useful if you are trying to restore a large amount of data loss. This is also helpful to get data from hard drives, portable drives, and SD cards. Get the pro version for more features and recover more data. The tool is made to run the scan on a disk drive or an entire system which takes some time.
Conclusion:
So here are the methods which you follow to recover your deleted data in your Windows PC. If you have accidentally deleted files get any of the above-mentioned tools to recover deleted files as nothing is lost until it's overwritten. We would suggest you use Advanced Disk Recovery for the same as it precisely gives results in the form of recovery of lost data.