Augmented Reality (AR) technology is used to enhance (augment) our physical environment with the help of digitally overlayed elements. This helps to transform even the dullest of everyday experiences into a more exciting engagement. This aspect of AR is what makes it endearing and extremely beneficial for the travel industry.
Augmented Reality in the Travel Industry
Augmented reality services are bringing innovation and consumer-friendly solutions to the travel industry. We are all aware of the immense amount of research involved in the travel and tourism industry – whether it is businesses researching the trends and preferences of their customers or travelers themselves researching the airfares, hotel stays (reviews and ratings), best places to eat, things to do and much other related information.
Nowadays, thanks to the Internet and mobile technology, travelers are always well-prepared for their journeys. This is where AR solutions in Australia are being tapped into for their capability of offering immersive and engaging user experiences. AR mobile apps, for example, are being designed to streamline travel experiences. Tourism companies have realized the significance of keeping their patrons happy, more than ever before!
There is a plethora of augmented reality solutions in Australia that are being explored and utilized in the travel sector. Let us delve into them here.
Streamlining Air Travel
Tourists often fret a lot about booking a good flight package for their travel. However, with an AR app, travellers can now get a sneak preview of what to expect inside a flight they are about to book! All that is needed is a smartphone or a tablet and voila!
A passenger can check out is the amount of leg space offered on a particular flight is to their liking or not. They can even explore the various on-board entertainment options. Furthermore, AR travel apps let passengers compare their available luggage options with the airline specifications. Now, that is what we call good customer care!
Familiarizing with a New Place
There are many a traveller who love to immerse themselves in the cultural experience of a new and unfamiliar city. For this, they like to research prior to their travel and plan accordingly. They look for reading materials that lets them into the cultural world of the places they are about to travel to. They will also likely search for lesser know tourist places or tourist places to avoid, the best options in transportation to get around in a new city, and so on.
AR apps developed with augmented reality service in Melbourne offer AI travel guides on smart mobile devices that makes travel research less of a hassle, especially if a traveller is on his/her own. For example, with an AR travel app, tourists can receive real-time information on local bus routes and the nearest bus stop to avail those routes, thereby making their travel as pleasant as they had imagined.
Dealing with the Foreign Language Problem
Perhaps, the biggest challenge faced by foreign travellers across the world is the language barrier. Although many tourists try to pick up the local spoken language or dialect, often it acts as a hindrance to getting to know a place and its culture completely. Technology advances for augmented reality ensures that even this barrier is broken down!
For example, many AR apps meant for travellers let you use your phone camera as a medium of translation. All the user needs to do is point the camera at the text on a road sign or restaurant menu and the in-built translator in the AR app does its job and reads it back to the user.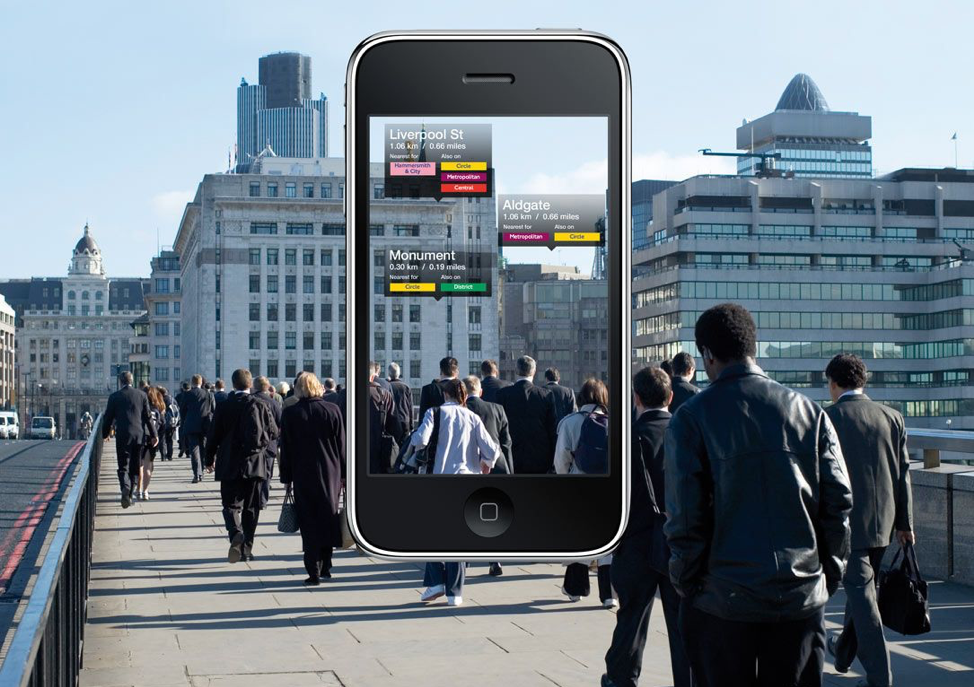 Ensuring Travel Safety
AR features on mobile navigation apps ensure that a traveller is never lost in alien conditions in a foreign city. These digitally enhanced navigation features may include arrows and related details integrated into the smartphone cameras.
Interactive AR Tour Guide
If you are a history buff who is also an avid traveller, you will surely love an AR tour guide! Simply use your mobile phone to scan a historical monument or a famous painting inside a museum or even a mural inside a church. Gain instant access to their historical background and other related information.
Augmented Reality Solution in Hotels
Hotel booking and stay can be challenging for travellers in many ways. However, AR is striving to make travel experience, including hotel and hospitality, smoother than ever. Here is how.
Hotel AR Marketing and Advertising: This one is for hoteliers who can avail the benefits of using AR technology to offer prospective clients an immersive tour of their showpiece lodging by way of the web or mobile apps. Tourists can discover amenities and price details almost as if they were doing it in the hotel lobby itself! Enhance your chances of gaining customer loyalty with this innovating marketing tool. For example, imagine what hotel guests usually prioritize when they look for good hotel deals – cleanliness, food options nearby or in-house, distance from the airport or from tourist destinations, and so on.
Hotel Detection Made Easier: New-age tourists, bred on technology and convenience are easier to attract with one or two such tech gimmicks on the promotional brochures or hotel apps. There are many hotels who are collaborating with content-based advertising agencies to create AR-based advertisements and promotional campaigns. For example, including a scan code in a hotel brochure that gives the viewer access to more information and visuals.
AR to Improve Experiences in Restaurants, Bars, and Cafes: Imagine opening menu card at a restaurant or a café that lets you gain an engaging and interactive 360-view of every dish on offer there. This is the magic of augmented reality that is allowing the hospitality sector to experiment with customer services and attracting more and more visitors with unique presentations.
The Verdict
We travel to discover something new all the time. It is our curiosity that drives us to travel. Innovation has always been part of the human genome and the modernization of technologies such as AR and related ones is helping our curious minds quench our thirst for knowledge!
Augmented Reality in travel and tourism has also proven extremely useful for travel companies, hotels and other stakeholders in the industry. With increased brand value for travel companies, more interest in local cultures, easier navigation, AR is the perfect assistant to the tourism sector and it is here to stay.