Downloading awesome videos from numerous website like YouTube, Facebook, Instagram, etc. is one of the biggest difficulties every iPhone and iPad user faces. It is a problem because most of these sites do not allow us to download videos to our devices so as to access the videos offline.
As a solution to this problem, a lot of Apps/Software has been invented to help us access and download the videos to our PC, iPhone and iPad. However, these Apps are very limited in the solutions they proffer. While most of them do not allow us download from a number of good sites that have meaningful and resourceful videos we love to iPhone and iPad. Some apps have download failure problem. There are also video downloading apps that do not support variety of formats, including .mp4, .avi, .wmv, .mkv, etc. Even some free video downloading apps can let our devices got infected by the virus, while the good ones are rather expensive to access.
The limitedness of these existing Apps brought about the invention of super-powerful free Online Video Downloader – IOTransfer, that basically does all you seek to do in terms of accessing and downloading videos online. IOTransfer stands out among every other software for many obvious reasons. It lets you freely download videos from over 100 sites like Youtbue, Instagram, Facebook, Vimeo etc. in variety of video file formats, including .mp4, .avi, .wmv, .mkv, etc. with ease.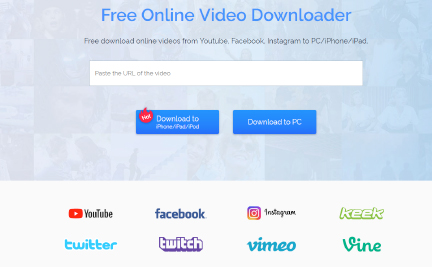 IOTransfer as a new topnotch software solution does not only help you download videos, it does some many awesome things for you as an iPad and iPhone manager.
The features of IOTransfer that stand it out of the rest:
It downloads videos faster from over 100 sites to your PC, iPhone, iPad and iPod without any download failure.
It helps you transfer videos, photos, music, videos, iBooks, contacts, podcast and voice memos between iOS devices and PCs with great speed.
It manages all your iOS content.
It is reliable software to back up all your iPhone and iPad files including photos, videos, songs and contacts.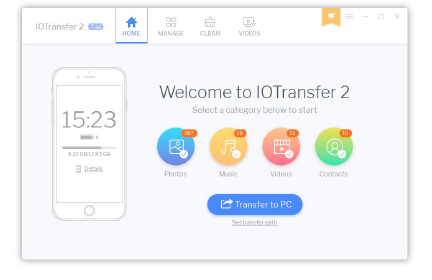 The built-in iOS Cleaner will completely remove junk files and safely free up more storage spaces for your iPhone, iPod and iPad.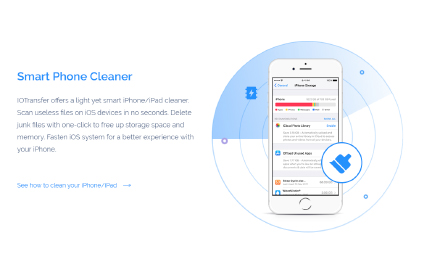 It automatically transfers downloaded videos from PC to your iPhone and iPad.
It helps you easily import any video source on your computer to iOS devices in just one click.
With IOTransfer you can safely delete videos on iOS devices in bulk, freeing up more storage space.
How can you download videos to iPhone/iPad/iPod with IOTransfer 2?
The steps are easy and the instructions are simple. To get that video of your choice to your PC, iPhone and iPad, you just need to follow these easy steps.
Download and Install IOTransfer on your Windows PC. https://www.iotransfer.net/
Launch IOTransfer, go to Video tab.
Copy the link/URL of the video you want to download paste on the empty dialogue box and hit enter.
Don't forget to select the option "Automatically transfer the downloaded videos into your iOS device."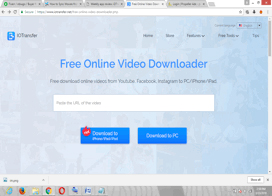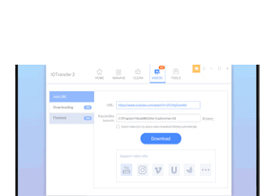 Verdict:                       
With IOTransfer, you can access unlimited videos of your choice safely without endangering your devices to virus. Not only does this feature stand it out of the rest of other software that struggle to proffer the same solution, it is also, miles ahead with the numerous awesome features such as the inbuilt App that supports variety of files for download; all for your ease and enjoyment.