Can you imagine combining the thrill of playing online poker with the allure of impressive bonuses? Be prepared to discover various enticing rewards to elevate your gaming experience. These bonuses incentivize players to join online poker venues and enhance their chances of winning big.
So, buckle up and prepare to explore the various bonuses offered by reputable online poker platforms designed to keep you engaged and entertained throughout your poker journey.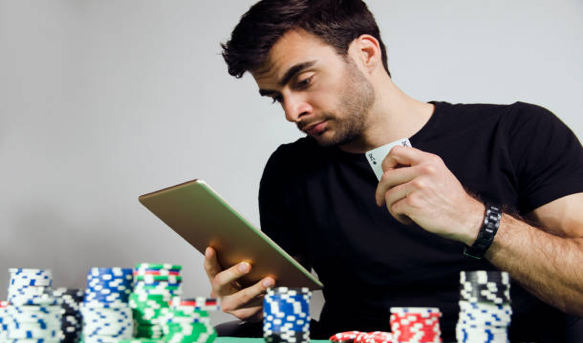 Online Poker Welcome Bonuses
Many poker websites offer a fantastic way to kickstart your virtual gaming journey – welcome bonuses. As soon as you register an account on one of these online poker sites, you'd be pleasantly astonished by the extra benefits and funds that are readily accessible.
These bonuses, often in the form of instant cash, free tournament tickets, or matched deposits, allow new players to acquaint themselves with the platform's features and empower them to enhance their winning potential. As you explore the captivating world of online poker, remember to snatch up these attractive bonuses to confidently show off your poker face and leap into the exciting hands awaiting ahead.
Reload Bonuses
The thrill of playing Texas Hold em is undeniable. With the help of reload bonuses, experienced poker players have an exciting opportunity to prolong their gameplay and increase their chances of winning. These enticing bonuses are offered to existing players who decide to make additional deposits into their poker accounts, allowing them to keep their poker skills sharp and their adrenaline flowing.
As you make those strategic bets and skillfully read your opponents' faces, a reload bonus can be that extra incentive that makes a difference in your gameplay experience. Keep your poker account high; leverage the power of reload bonuses to immerse you in poker!
Referral Bonuses
Referral bonuses are an excellent incentive for poker enthusiasts to invite their friends and family to join the fun on their preferred poker site. By doing so, players can enjoy additional benefits and rewards, such as free poker chips.
Encouraging a sense of community and friendly competition, these bonuses help players enhance their game experience and share their passion for poker with their loved ones. As a result, online poker sites thrive on this positive interaction and continue to attract more players, ensuring that the excitement of the game remains alive and well.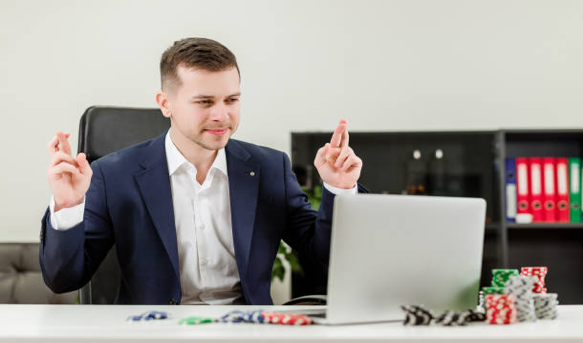 VIP/Loyalty Programs
Online poker sites genuinely appreciate and value their most dedicated players, often offering enticing VIP and loyalty programs. These reward systems are designed to entice frequent players by providing them with various perks and incentives based on their level of playtime and wagering amounts in a given month or year. As part of these loyalty programs, players can earn cashback, special tournament entries, and even exclusive merchandise.
A particularly popular perk amongst these benefits is free poker tournaments, allowing loyal players to wield their skills and gain substantial winnings without additional costs. Consequently, they stay engaged and dedicated to the platform, knowing that consistent gameplay and investment will bring added value to their online poker experience.
Freeroll Tournaments
Freeroll tournaments have become increasingly popular in virtual poker, attracting players from around the globe. These unique competitions offer a thrilling gaming experience, as participants can join without any buy-ins yet still have the chance to win real money prizes. The allure of these tournaments stems from the opportunity they provide for beginners to hone their poker skills and build their bankroll without risking any personal funds.
At the same time, seasoned players can enjoy the competitive spirit and test new strategies without fearing financial losses. Many online poker rooms recognize the value of freeroll tournaments in fostering a vibrant and diverse poker community, so they continue to host these events regularly, much to the delight of poker enthusiasts everywhere.
Bad Beat Jackpots
Imagine the excitement of participating in a high-stakes poker game, strategizing every move to secure a solid win, only to be met with a devastatingly unlucky hand. In such moments, bad beat jackpots enter as the silver lining, transforming the incredibly frustrating experience into a potentially rewarding one.
Offered by online poker sites, bad beat jackpots are massive cash prizes awarded to players who have just suffered a terrible stroke of misfortune at the poker table. This innovative approach not only eases the sting of defeat but also adds a thrilling element to the poker experience. So, there's still a chance that a bad beat jackpot could make up for it!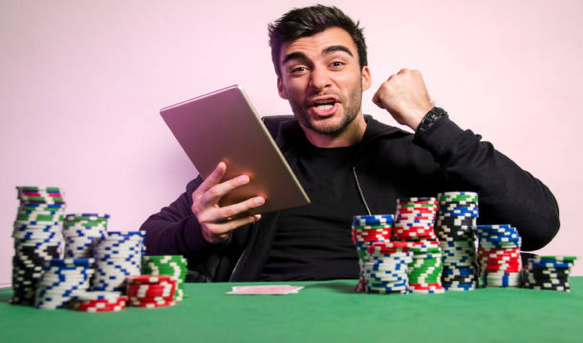 Conclusion
The landscape of online poker has been enriched by various types of bonuses catering to players' diverse interests. These valuable incentives not only serve to entice newcomers by offering them a warm welcome in the form of deposit bonuses and beginner rewards but also to maintain the loyalty of veteran card sharks with attractive promotions such as rakeback systems and cashback.
The availability of such a wide array of bonuses plays a vital role in the growth and sustainability of the online poker community by ensuring that players of all levels are well-rewarded for their time and efforts. Discover more bonuses by playing at GG Poker – the world's largest poker room!