So, you have those duplicate numbers from Usher, Ellie Goulding, Akon, and more in your playlist and wonder how to get rid of duplicate music files?
Well, de-duplicating music collection could be a tough task when doing it manually. Here, you need to search, open, find, delete duplicate music files from each folder on your device. This tiring process not only consumes a lot of time, but it also consumes lot of manual efforts.
To deal with these issues, best music duplicate remover tools come as an effective solution. These smart tools help you remove duplicate songs from computer for free. You can get their paid versions to explore more features of these amazing tools.
While there are tons of these tools available, here we have tried and reviewed one of these best duplicate mp3 finder tools that also work as a playlist generator.
Use Duplicate Music Fixer
Duplicate Music Fixer offers effective solution to your two important questions: first, how to de-duplicate music collection, and second, how to create automatic playlist?
This smart duplicate music finder scans and removes duplicate audio files automatically to save your time and effort. It helps you de-clutter and organize your music library easily and quickly. While searching for duplicate music files, it keeps the highest quality audio files for your collection and removes all low-quality music files.
Why Duplicate Music Fixer?
Delete duplicate music files
Manage storage space effortlessly
Organize & de-clutter music collection
Enjoy your favorite music better
How does it work?
Duplicate Music Fixer offers quick 4 steps process to help you de-duplicate your music collection. These steps include:
Add Folders
In the first step, you need to add folder to scan. Here, you can select folders from your local disk storage, iTunes music folders, Windows or Mac music folders, and more.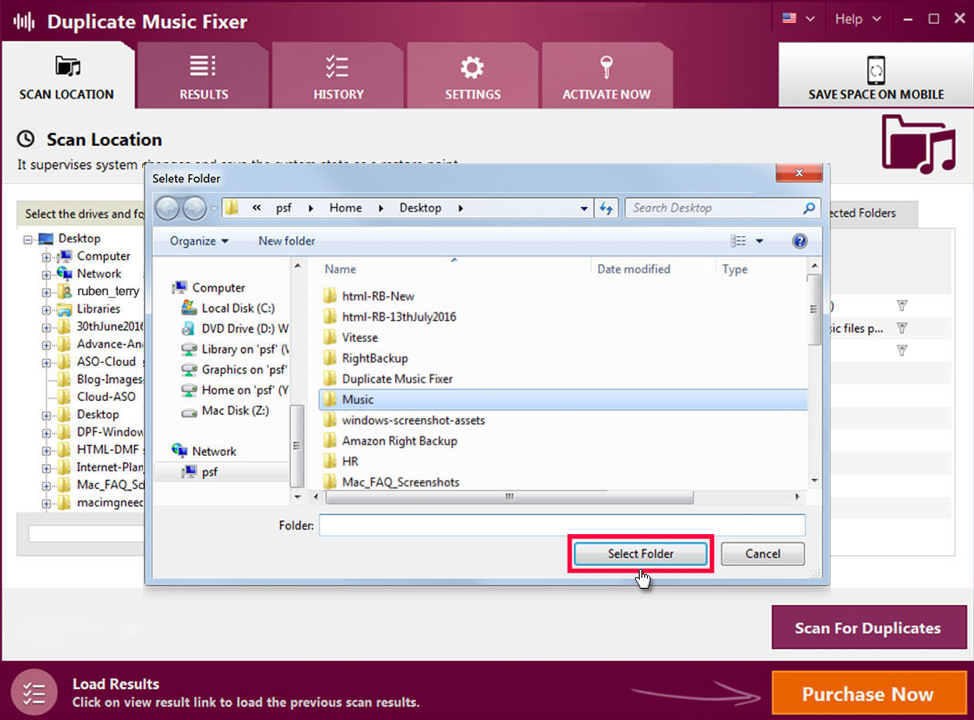 Search for Duplicates
Once you have selected the folder to scan, simply click on "Scan for Duplicates" button. Here, app will start analyzing selected folder to identify duplicate music files.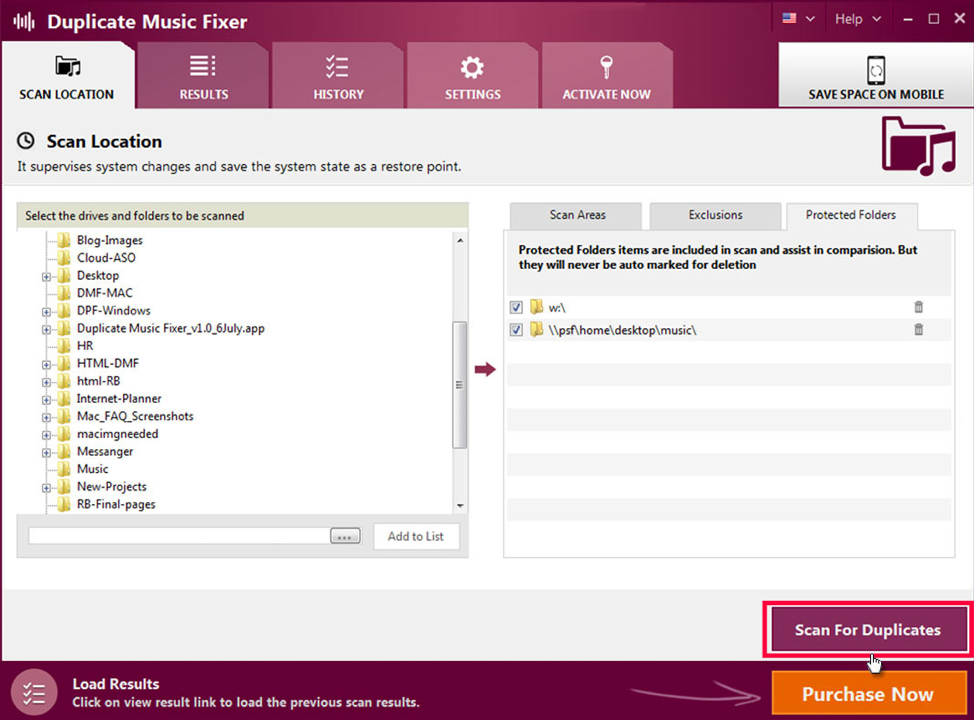 Create Playlist
In the third step, app will identify the original and all duplicate music files of each song. Here, you can also create a music playlist for your favorite songs.
Delete the Duplicates
Once it has found and displayed the duplicates, you can simply select the duplicate files to delete and it will automatically remove them for you.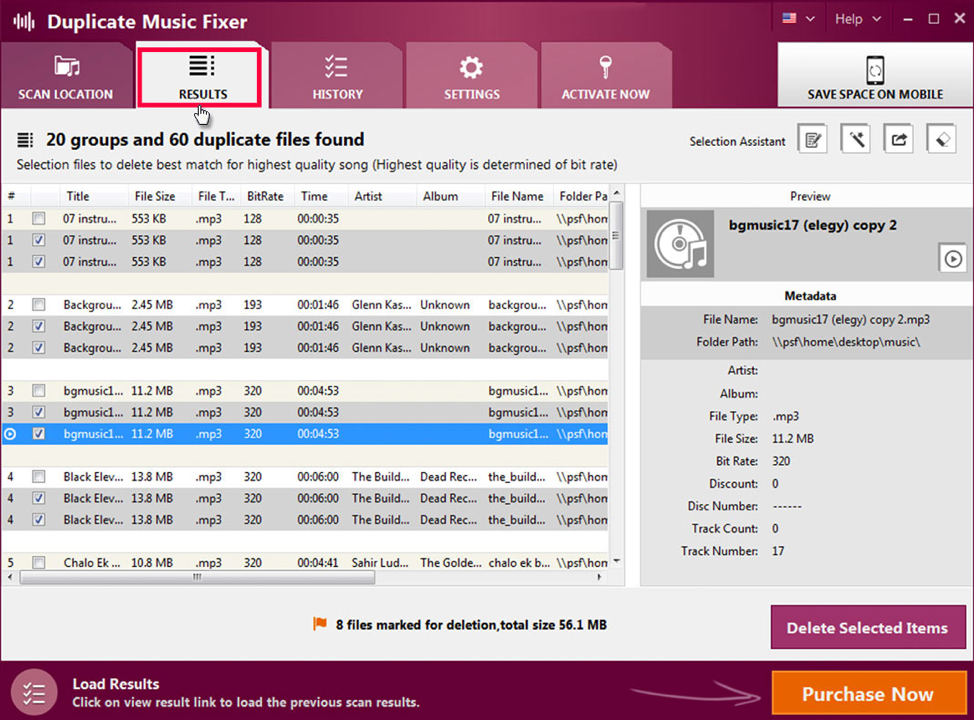 Following this simple 4-step process, you can de-duplicate your music library automatically and recover GBs of disk space.
Features of Duplicate Music Fixer
De-clutter & organize music collection: Use Duplicate Music Fixer to de-clutter and organize your music collection. It helps you find & delete all identical music files to streamline your music collection.
Works automatically: It works automatically and helps you organize your music collection no matter how big it is. As it works automatically, it saves a lot of your time and reduces manual intervention.
Create Playlist: App helps you create your favorite playlist automatically. It is useful feature to enjoy your favorite music without any clutter.
Conclusion
Your search for the best duplicate music finder app ends with Duplicate Music Fixer. This smart app ensures you enjoy clutter-free music on your device. It is available for Windows and Mac to offer you seamless music experience. As it helps you remove duplicates and automatically create music playlist, you can use this smart solution to save a lot of your time. With Duplicate Music Fixer relax and enjoy your music at your comfort.
Download this tool: https://www.systweak.com/dmf/download.aspx