Twitter is indeed a great social media platform where you can market your products and services. Marketers try to create different content that will engage millions of users who are on the platform so that they can turn into potential customers.
Thus, staying active on Twitter is indeed a huge game-changer. But sending tweets every day at odd hours can be quite a task for you, and this where Tweet schedulers prove to be really very helpful.
Complete Guide to Schedule Tweets to Engage Followers
Scheduling your tweets weeks or days in advance so that they can come out on time indeed have its own benefits. It will also help you to avoid missing tweets on a hectic day. In this article, we will talk about various ways using which you will be able to  Schedule Tweets to Save Time and Engage Your Followers.
Scheduling Tweets on Twitter
You can schedule tweets directly on Twitter using their composer tools. Directly login to their website in order to do the same. Steps are as follows:
Look at the top right corner of the creative tab in tweets manager and you will see the new tweet option
Once the tweet box comes up, you can create your tweet there. You can create hashtags, location tags, images and so on
Now choose whether you wish to promote the tweet or you wish to make it reach organically to your followers by clicking on the button below
You will also find a drop-down button beside the tweet option, click on that and you can choose to schedule
From there you can choose the time and date when you would want to schedule the tweet
Once you have selected the same, click on the schedule option
Scheduling Tweets on Hootsuite
Scheduling your tweets here will give you more flexibility with the options. There are more ways to draft, schedule and review the tweets, and all of these can be done from one dashboard. You will also be able to schedule bulk tweets from here.
You will first need to sign up for Hootsuite
Click on the new post icon that is present on the dashboard
Then create the content for the post, including all the images, gifs, etc. that you wish to put up
Next, click on the schedule later option and choose your preferred date and time
Please note that in case you have the paid version of this app, then your tweets would be automatically updated and you will not have to manually decide anything.
Click on the schedule option once you have done the selections
The whole process is easy and hassle-free. You will be able to save a lot of time and will also be able to see your scheduled posts in the Publisher tab.
Scheduling Multiple Tweets at Once
If you have a bunch of tweets ready to go live then scheduling all of them in a bulk can be a great time-saver for you. The Hootsuite app has a bulk composer which is available in their business plans. This application will let you schedule 350 tweets at a time without any hassles.
Steps to Schedule Multiple Tweets
To schedule multiple tweets at once, you will have to:
Go to the launch dashboard of the app and click on the Publisher button on the left side
Then a Publisher menu will appear and you will have to click on the Bulk Composer option present on the left side
You will find a download sample option in the bulk composer dropdown. This will show you how you can set up your file for bulk schedules
Next, you will have to open a program that uses .csv files like Google sheets, Google docs, etc.
Then you will have to copy and create a new version of the same for your bulk file
This will be followed by filling it all up in the correct format
Once this is done, go back to the Publisher option and click on Bulk
You will then need to choose the file that you wish to upload along with the required social account. Also, make sure to choose the date format
Next, click on review messages, so that you can review your posts in case there is an error
When all the edits are done, click on Schedule all messages to complete the task
Some Other Tweet Auto-Scheduling Tools
There are other various social media management tools available in the market using which you will be able to schedule your tweets automatically. Some popular choices will include: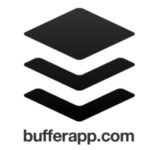 Buffer–  this comes with a free account using which you will be able to schedule your tweets. Just put up the tweets on your dashboard and the app will directly put up the same on twitter. It can put up to 10 tweets at a time.
SocialOomph– Using this you can set up a queue of tweets that you would want to go up on your Twitter account. This is a recurring queue of tweets and is extremely useful for social media marketers.
ManageFlitter– This is a Twitter follower software that will help you to find accounts that you wish to unfollow and follow, depending on a set of rules that you wish to set.
Dlvr.It– This app automatically tweets content for you. You can link a reliable RSS feed source and use it in this app to publish content automatically
Quuu– This is another tool that can help you in content curation. This one helps you to find content that is based on keywords and topics chosen by you. It will help in reviewing the content easily and will also decide if it is engaging enough to be shared on social media platforms.
Conclusion
The marketing automation apps have helped digital marketers a lot in recent times. It has not only reduced their workload but has also helped in saving time. Using this, marketers do not have to compromise on the consistency of posts and they can rely on timely updates of the same without any worries.