When someone talks about messaging, Snapchat is always there on the top picks because of the top-notch and cool features. But messages are been sent and you have been not receiving any text. Here you will find out How To Know if Someone Blocked you on Snapchat? It also has some privacy features like screenshot notification if someone tries to capture the snap or chat you get an error snapchat failed to send.
Even Snapchat comes with a blocking feature that enables users to block someone without letting them know. Let's find out how to know if you are blocked by someone on Snapchat. It may have happened because one may have stopped receiving Snaps from someone.
There are three ways to find out if someone has blocked you on Snapchat.
How To Know if Someone Blocked you on Snapchat?
#1 Checking the Contact
First things first, one must be a Snapchat user to make things went ahead. The first step would be to check the contacts list in Snapchat and see if someone who was sending snaps is missing who was quite active on Snapchat with the streaks, story, and texts. Also, one must see the Stories page if the story is appearing or not. If these things are missing, it is a red signal that the other person has blocked you on Snapchat.
To access the Contacts, one may use the New Chat feature to enter the Contacts.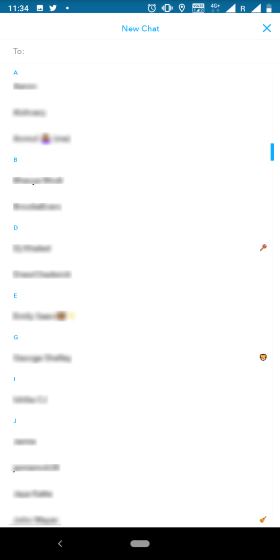 The New Chat feature is available in the top right corner.
#2 Using the Username
Another amazing hack to find out if someone has been blocked by a peer must be by finding out the Username of the person. One must be very sure about the Username as a wrong one can lead to misconceptions. After doing that, Swipe to the left if present in the chatbox. Click the search option and find the Username. If it is available, it might be a Snapchat glitch but if the Username is not present and the person is the active user, you are blocked by the other person.
Even if the Username appears, try clicking the +Add option to see if it works. If it does not work and it says something like "Sorry! Couldn't find username" it is because you have been blocked recently.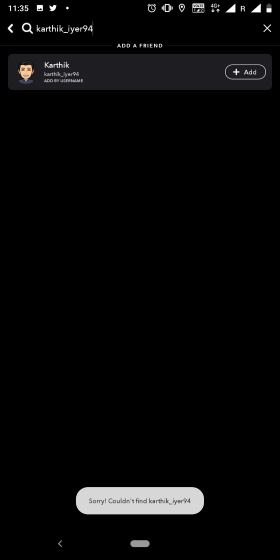 #3 Sending a Text
Another great option to find if you are blocked on Snapchat is by trying to send a text to the other person. If you are not sure if you have been blocked because the username appears on the chat window, try this method.
To get started with this method, try sending send to the other person from chatbox and after a while, you will be getting a prompt by Snapchat saying that "Failed to send-Tap to Try again"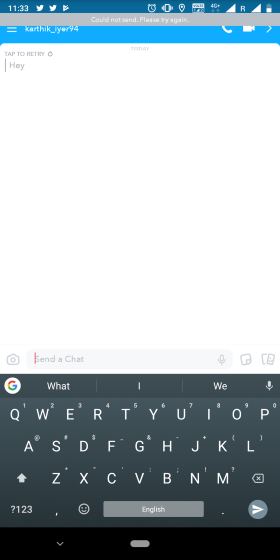 Our Pick | Final Words
The last option to know if someone has been blocked on Snapchat is by asking a mutual person to check if they knowing what is the root cause.
Also, if someone is not comfortable is asking about it, create a dummy or new account. After creating it, check the same username if it is still hidden or it is visible.
If it is visible, the person has been blocked but if it not visible, there is the possibility that the account has been suspended by Snapchat or the owner has deactivated the account for personal reasons.
So, this article was full of a number of tricks that help to find out if you have been blocked by someone on Snapchat. We hope this would have helped to get to a conclusion.
Have any queries? Comment down below.