Mythology Books are everywhere, with a different narrative for every country. There are also mythological manga books that offer an engaging and thrilling plot allowing you to go through a roller coaster ride of emotion. Mythology Manga books are excellent reading material for any season. It will keep readers at the edge of their seats in every chapter. It often tackles and portrays a plot connected to the history of Japan. Mangaowl is a famous manga reading site that offers thousands of Mythology manga books, from prominent titles to the latest comic series. Here Is A Suggested List Of Mythology Manga To Read This 2023!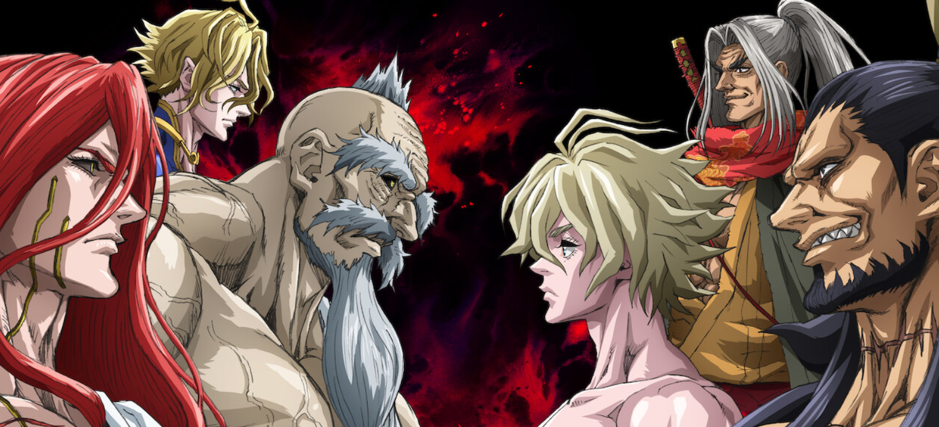 1. Record of Ragnarok
Author:
Fukui, Takumi. Umemura, Shinya.
Illustrator:
Ajichika
The deities across the universe have gathered high above humankind to resolve only one issue, whether or not to keep humans alive. The gods of Hinduism, Norse, and other religions gather every thousand years to determine the destiny of humans beneath Zeus' leadership. This time, the gods agree to exterminate humanity because of their continued maltreatment of one another and the globe. Brunhild, a member of the demigod Valkyries, offers an alternative plan before the command is carried out: instead of demolishing humanity, why not offer them a chance and stage Ragnarök, a face-off between god and man? The celestial council is thrilled by the daring of the offer and swiftly agrees, believing that this competition would reveal the power of the gods. Brunhild will have to unite the best historical figures to have a chance against the tremendous skies; else, humanity would undoubtedly perish.
2. Black Butler
Author:
Toboso, Yana
Illustrator:
Toboso, Yana
The Phantomhives family's frightening mansion is hidden in the English countryside. It has made a name for itself as the Queen's Guard and the leader of London's underworld crime. Many are startled when the Earl of the Phantomhive house, a little boy named Ciel, declares himself the current Earl after a disaster leaving the Earl and his spouse lifeless. Many people initially see him as a little kid playing with a few odd servants. However, they quickly conclude that interfering with Sebastian, the demonic butler of Ciel, would be stupid. Kuroshitsuji, which takes place near the end of the nineteenth century, tracks these characters as they deal with several riddles and perils that afflict England and imperil the Queen, learning the truth about what occurred to Ciel's parents along the way.
3. Beelzebub
Author:
Tamura, Ryuuhei
Illustrator:
Tamura, Ryuuhei
Ishiyama High is the domain of real criminals. You don't deal with an Ishi-high student, not regardless of how tough you may believe you are. First-year Tatsumi Oga, nicknamed Devil King by those he beaten, is among the most notorious pupils. Oga comes across a baby while taking out a gang who had harassed him one day. Oga attempts to take custody of the infant in an unusual act of generosity. The teenager thus develops an excessive attachment to him. He rushes the infant to the home of his close friend Takayuki Furuichi. Hildegard, a devil maid who claims the infant is Kaiser de Emperana Beelzebub IV, attacks them while they are present.
She also makes known that he was brought to this area on the wish of his dad Beelzebub III, the Supreme Devil King of the Demon Realm, to exterminate humans. After failing to rescue Baby Beel from Oga, she commands him to raise the baby because if he moves over 15 meters, Oga will die immediately. Oga has to face the responsibility of rearing a demon child despite his offenses and distant personality. Beelzebub is an unconventional role model and Baby Beel's caregiver as he pursues his journey via meetings with devils and perilous peers.
4. InuYasha
Author:
Takahashi, Rumiko
Illustrator:
Takahashi, Rumiko
When a monster takes Kagome Higurashi down into a well and throws her back in time, five hundred years before her existence. Kagome rapidly discovers two things about this period, Demons coexist with people, and she accidentally brings the Shikon Jewel, a marble-sized spherical from her perilous realm. Kagome is an easy victim for anybody desperate enough to take this rare gem, which gives any demon with immense power. Kagome accidentally breaks the jewel while fighting a devil, scattering numerous fragments around medieval Japan. She quickly realizes the repercussions of her choices as she needs to cooperate with the half-demon Inuyasha to gather the jewel's pieces before they are misused.
5. Blood Lad
Author:
Kodama, Yuuki
Illustrator:
Kodama, Yuuki
The Demon World's ruthless and formidable area chief is named Staz Charlie Blood. Although Staz is a lazy vampire who abstains from consuming blood, he also has an odd preoccupation with human civilization and a fondness for Japan. So when a cute mortal girl, Fuyumi Yanagi, stumbles into the Demon World, Staz becomes intrigued by her and takes advantage of the odd chance to ask her about civilization. However, a competing demon opposes his authority, cutting off their dialogue. Staz returns to see that Fuyumi has been devoured by a briefly abandoning Fuyumi. Fuyumi is still present; she is a ghost in the Demon World. But the natural charm that had captivated Staz has faded from Fuyumi. It makes him desperate to develop magic to bring her flesh back to life. It entails visiting the mortal realm, Staz's fantasies come true, and where their journey with Fuyumi and their companions will soon start.
6. Debby the Corsifa is Emulous
Author:
Hirakata, Masahiro
Illustrator:
Hirakata, Masahiro
Debbie the Corsifa, a violent monster, resides in the hellish abyss. She enjoys a good battle, but no demon in Hell can stand a chance against her. She decides to eradicate humanity out of boredom. But, shortly after landing on Earth, Debby encounters Rokurou Sugo, a dissatisfied human who is noisily looking for a friend to play games with. Rokurou is challenged by Debby to combat, but he can't view himself as surviving the fight. Rokurou challenges her to a game of Old Maid as a better and safer way to entertain himself as he runs for safety. Debby reveals herself as an immature who is excellent at fighting, despite looks to the contrary! Debby will not surrender til she defeats Rokurou in a game, although she has lost several instances.
Conclusion
Mythology manga is an underrated theme but interesting enough to entertain readers of any age. We hope this guide helped you find an excellent mythology manga to add to your reading list. Mangakakalot is an excellent alternative website to Mangaowl, offering you the best manga from across the globe!