Gone are the days when bulky text increased SEO rankings within different sites. Visual content has now taken over and has become the mainstream whenever you think about enhancing your SEO rankings. Note that the current world is a digital era, thus calling for a digital way of doing things. This article digs deep and evaluates how visual content enhances SEO rankings. Let's dive in!
What is Visual Content?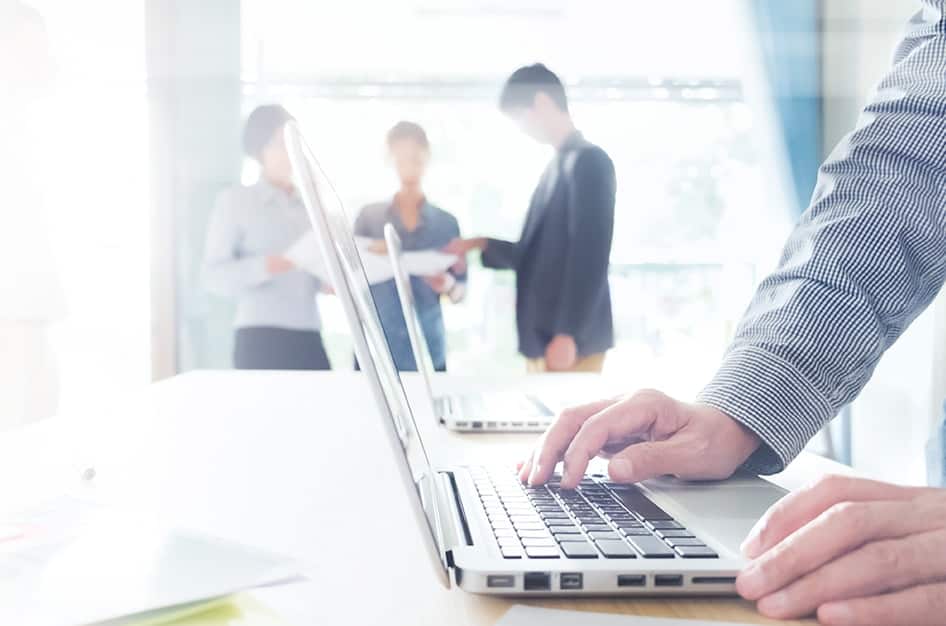 Before going deep into the nitty-gritty, you need first to understand what visual content is and what it incorporates. Basically, visual content is a type of content that is entirely based on images. Alternatively, visual content incorporates the process of visualizing information and making it easily digestible.
Besides, visualized content helps viewers to absorb the information faster and in a better way. It requires very little effort from its target audience to comprehend what the information is all about.
Let's get back to business and exploit how visual content impacts SEO rankings.
Creating High-Quality Backlinks
Creating high-quality backlinks is one of the best ways to enhance your Search Engine Optimization rankings on different search engines. This means you need to push your ranking levels on search engines such as Google by adding visualized text in the type of content you create.
Due to the fact that visual content is easy to share, it gives you a very easy way of creating high-quality backlinks that attracts a significant amount of traffic on your content site. Note that blogs with videos attract 300% more inbound links than those without visual content.
Attracting Your Audience to Stay On-site for Longer
Whenever you think about content marketing, do not forget about the impact of visual content on the success of your marketing strategy. This is due to the fact that visual content provides information in a more digestible and engaging manner that helps in decreasing bounce rate and enhance SEO rankings. This increases the average user duration time that visitors spend on the site.
By doing this, you mainly focus on improving a couple of things. This includes SEO rankings and SEO performance. Remember that visitors spent quite some time on your site. It is a clear indication that your content marketing strategy is successful.
Diversify Your Content
Note that you can opt to use visuals to balance with text-based content.  This will give your site an improved level of diversity, thus yielding positive results in SEO rankings.  Due to the availability of numerous types of visual content infographics, graphs and beautiful visualization like Sankey charts, scatter plot or simple pie chart. You can easily create and visualize each type of content.
Remember that consistency plays a significant role when it comes to increasing your SEO rankings. However, this might seem to be a lot of work, but it greatly contributes to better SEO rankings.  Analysis has revealed that over 43% of SEO marketers strain to generate visual content for SEO consistently.
To eliminate the bulk work, you can easily repurpose one content into different formats to increase rankings. It is no secret that a significant percentage of your traffic likes watching video content. Besides, others are great fans of infographic type of content. Besides, creating more diversified visual content allows users to digest the content how they want.
Increase Ranking on SERPs
Currently, nobody understands how the Google algorithm operates. However, visual content easily elevates your content to the top pages within the search engine. Research has revealed that about 91% of the web users like consuming visual-based content compared to written content.
Even if the google algorithm is changed, quality content will remain at the helm and the game-changer. It is no secret that everybody is always on the lookout for quality content. However, Google indeed cannot easily identify visual content and rank them at the top of the search engine.
With the extension of improved machine learning, Google easily reads and translates visual content by matching them and developing a link that combines them together. All the blog posts with video content are 53 times more likely to rank high on the first page than text-based content.
Increase Interest and Readability
It is no doubt that visual content appears to be more appealing than empty blocks of text. Also, visual content is easy on the eyes when compared to bulky paragraphs of text. Visual content increases the desire of your target audience to read your content. Also, it easily breaks up the chunks of text and the extended paragraphs into a simple type of content that is easy to read. There are many tools available to create visual content without any special skills you can easily create simple but interactive visuals using Tableau, AnyChart and Sankey diagram generator.
Apart from offering your audience a compelling experience when they visit your site, you increase the chances of making your content appear on the first pages of the search engine. Focusing on text content is likely to scare away potential clients who visit your site since they do not have a lot of time to peruse through the content.
This makes clients quit your page quickly and forget all about what the page is discussing. It increases the level of your bounce rate, thus harming SEO practices on the site.
Increasing the Number of Options for Visitors
In the current era, the internet offers endless options to the people visiting different sites. Therefore, the visitors who pop into your site require you to give them more options to make their browsing experience epic. Most visitors enjoy skimming through different types of infographics, while others tend to be very comfortable when watching videos.
FAQs:
Does video content enhance SEO?
Many people are likely to visit your content site through watching videos on different social media platforms. Note that the more video content type you create; you also increase traffic on your site.
How is Google local ranking improved?
More positive reviews from those who visit your site greatly impacts on the local ranking. The position that your site occupies in the google search results greatly contributes to its ranking.
Final Verdict!
As the current world continues to advance into a digital era, your target audience prefers the consumption of digital data compared to the outdated blocks of text with long paragraphs. At this point, visual content can greatly help you increase your SEO rankings and satisfy your client's needs.
Author Bio: I have more than 12 years of experience in the field of Digital Marketing and Data Analysis, currently working as a Digital Marketing Specialist at PPCexpo.