A PDF editor is a program that allows users to work on PDF documents by providing features and functionality such as editing, converting, merging, and dividing PDF documents. These features and functionalities are provided by the PDF editor. PDF is widely used in the business world because of its capability of preserving the same formatting independent of the user's choice of hardware or operating system. Because of this, organizations often need PDF editing software to produce or modify PDF files.
PDF expert is a well-known software to edit PDF documents. However, there are alternatives like UPDF which offers a more inexpensive and quick solution to edit PDF files.
Best PDF Expert Alternative UPDF Recommended
What is UPDF PDF Editor
UPDF is a user-friendly editor that is compatible with iOS, MacOS, Android, and Windows. It allows the editing of text and images within the PDF files. You have the option to change text size, font, color, etc. In addition to this, if your PDF has images, it might be troublesome for you to edit them with ordinary software. With UPDF, you have the option to crop, delete, add, rotate, replace or extract the desired images from the document and share them independently.
Key Features of UPDF
Some of the features of UPDF are as follows:
View and Annotate PDF
The view and annotating feature of UPDF is super amazing as it allows you to leave comments within the document. In addition to this, you may want to highlight, underline, or strike out the text – and all of this is just a few clicks away with UPDF. UPDF also allows you to add text boxes and sticky notes. In this way, you can not only make notes but also make your document appear less drab!
If you're someone who wants to add stamps and stickers to PDF, add signatures, insert shapes, or draw something, it is all possible! Moreover, if you want to share this edited version with your friends or colleagues, UPDF is for you!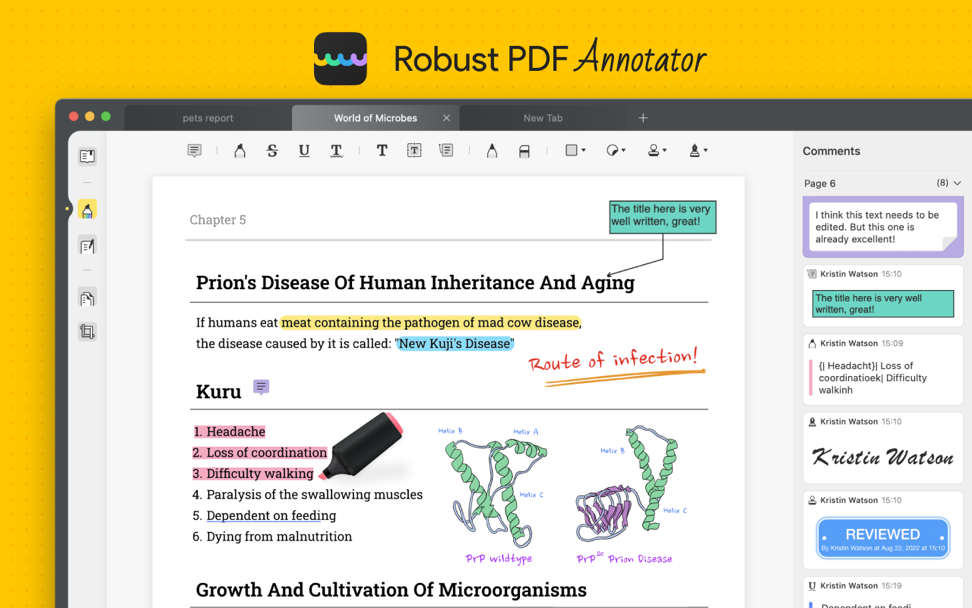 PDF files are widely used for both personal and professional purposes. They are easy to create and share, and can be opened on almost any device. However, editing PDFs can be a challenge, as they are not designed to be edited in the same way as other document formats.
UPDF is a powerful tool that allows you to make changes to your PDF text, images, and links. With UPDF, you can control the font, style, color, and size of your text, as well as the position of your images. You can also add or remove images from your PDFs, and extract them for use in other applications. In addition, UPDF allows you to insert links to webpages or other PDFs, and watermark your documents for validity. By using UPDF, you can easily edit your PDFs to suit your needs.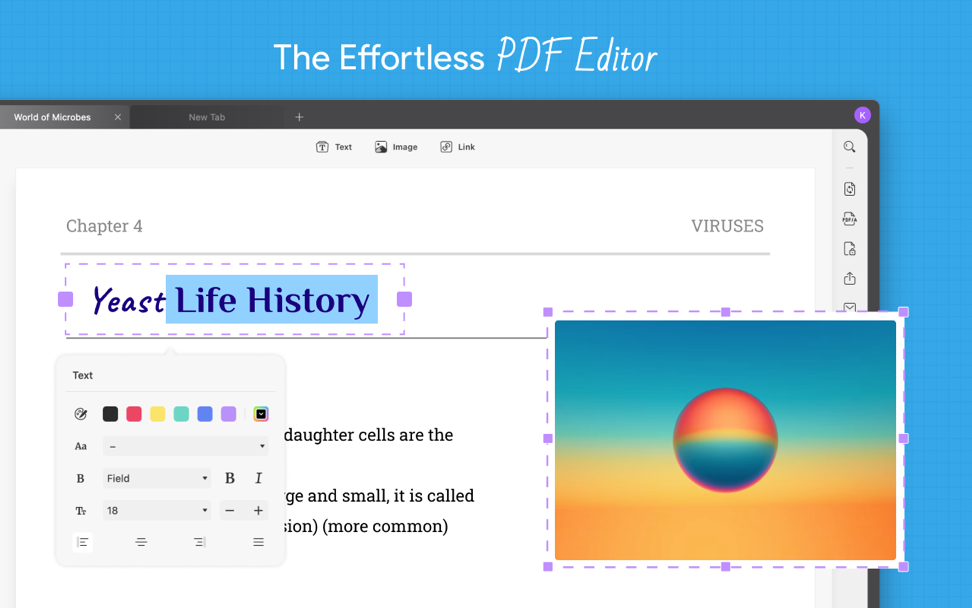 Convert PDF
PDFs are the most widely used format for documents and images since they can be opened on any device and operating system. PDFs are also much smaller in size than other file formats, making them ideal for sharing via email or social media. However, PDFs can be difficult to edit without the right software. That's where UPDF comes in. With our easy-to-use online PDF converter, you can quickly and accurately convert your PDFs into Word, Excel, PPT, and other popular formats.
Plus, UPDF OCR technology ensures that your converted files will retain all the original formatting and layout of your PDFs. So, whether you need to make a few quick edits to a document or want to repurpose an image for a new project, UPDF has you covered.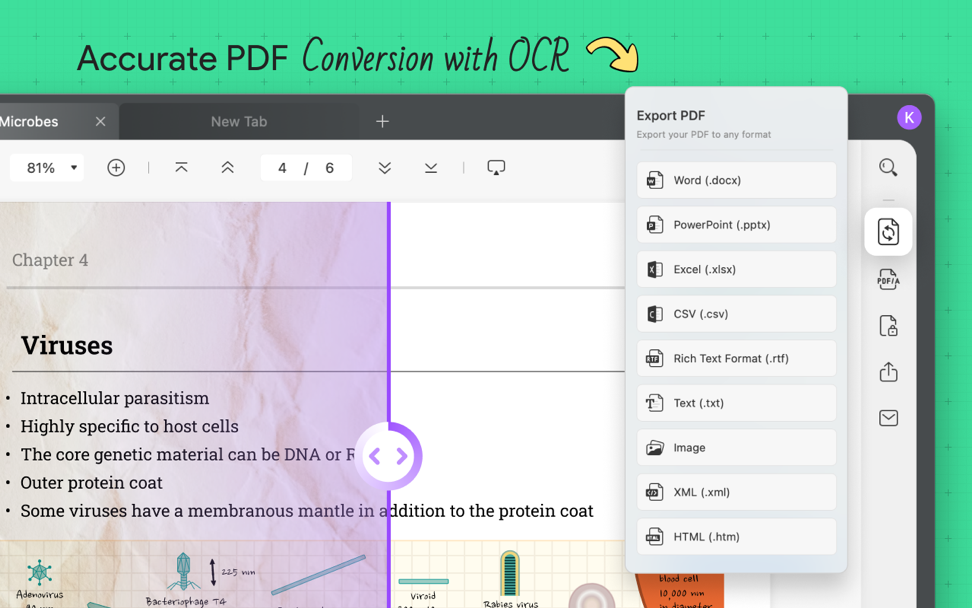 Encrypt PDF
UPDF is a free and open-source tool that can be used to encrypt PDF files. It is a very simple process that only requires a few steps. First, open the PDF file that you want to encrypt. Next, click on the "encryption" icon and then select "Encrypt with Password." Enter the password that you want to use to encrypt the file and then click "OK." Once the file is encrypted, it will be inaccessible without the password. UPDF is a great way to protect your PDF files from unauthorized access.
Sign PDF
You can edit PDF by using your signatures if it's a document that you might want to send away but still keep it your property. Signed documents are super important when to comes to business contracts or other important details. With UPDF, you may simply use the app in your mobile device or laptop to sign the document!
Organize PDF
UPDF makes it easy to edit your PDFs. You may quickly add, delete, rotate, replace, extract, and rearrange pages with just a few clicks. So, the next time when you lose the sequence of ani important work document, open up the UPDF app on your phone!
UPDF PDF Editor vs. PDF Expert: Which one should you pick?
When it comes to choosing a PDF editor, there are many options available on the market, some are free PDF editor but with limited features. However, two of the most popular PDF editors are UPDF and PDF Expert. So, which one should you choose?
Both UPDF and PDF Expert offer a range of features that can be extremely helpful when editing PDFs. However, there are some key differences between the two that you should be aware of before making your decision. One of the main differences between UPDF and PDF Expert is the price. UPDF offers a free basic version. Moreover, you can also buy a monthly plan of UPDF at just $2.49/month and $29.99/year. UPDF also offers a lifetime perpetual plan costing $49.99. On the other hand, PDF Expert offers more expensive pricing plans. It offers $6.67 /month, $79.99/year, and $139.99 for a lifetime.
Based on the pricing models, UPDF offers affordable pricing plans with more features.
Conclusion
If you're looking for a powerful yet easy-to-use way to edit PDF, UPDF is the best choice and definitely better than PDF expert. With its wide range of features, you can't go wrong with UPDF. Moreover, the fact that it's very light on your pocket makes it a more favorable choice for students and workers alike!