If you are an animation creator, you search for the best software to complete the job. Searching on the internet gives you tons of results, making it hard to choose the right one.
The lucky part is you found this article since we have an analysis of the best online animation makers. Doratoon, Powtoon, and Animaker battle is here, and we did our research to find out which suits where.
So, here is a review of the three that includes the winner in the end. So, keep reading to know which website for animation to go for when creating any animated video.
A Review of the Best Online Animation Websites
We will jump right into it by giving you an overview of what you expect from the three online platforms. You'll get an introduction to every web application and some of its remarkable features.
Doratoon – Your Quick Animation Creator in 2023

A platform like Doratoon allows you to create an animated video quickly, thanks to the many presets on the website. It's your go-to online animated video maker that you can access anywhere if connected to the internet.
You only need to sign up for an account to get started. The dashboard layout gives the best impression by having everything well-labeled and laid out. Exploring the features will provide you with a view and use of the following:
An equipped library: Doratoon has thousands of pre-made templates that are all categorized into different niches. So, the one looking for marketing ideas will not need to go to the education section. More to that includes animated characters, objects, and free images.
AI dubbing: Those who don't have voiceovers can utilize the text-to-speech converter on Doratoon. After typing the text, select the voice sample, and Doratoon will do the conversion for you.
Voice-over recording: If you are confident speaking, Doratoon can get your voice from the built-in microphone or the one connected to your PC.
Subtitle inclusion: Do you want people to get the message to the letter? You can include the necessary subtitles for your animated video. There are various fonts and styles to utilize too.
Importing of files: Your video may require other files you want to include. Doratoon will allow you to import PDFs, pictures, video clips, and PPT files. So, it gives you room to customize the video as you want.
Path-finding: Your objects and animated characters can move thanks to the path-finding feature. You only need to declare and draw the path pattern, and that's it.
Multiple orientations: There are horizontal, vertical, and square formats for you to utilize. What you pick depends on where you will be deploying the video.
Various exporting ways: Doratoon has MP4 and PPT formats for video exportation. You can share it, after completion, directly via the platform's cloud, copy the link, or download and share it manually. Do you need a watermark or not? Doratoon can also help you with that.
No time limitation: Your video length can be as long as you need it to be. The templates also do not limit you from extending their timelines. So, make your video without worrying about the allocated time length.
Free cloud storage: Doratoon offers you 100 GB of cloud storage. So, all the large and small files can find a place to stay, and you can retrieve them anytime.
You can click here to see what else Doratoon has in store as you sign up for a free account.
PowToon Animation Maker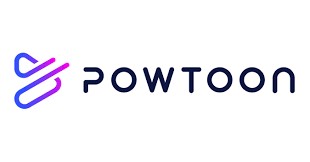 PowToon is another online animation maker that has helped businesses create animated videos for marketing, presentations, training, and more. There are pre-built templates on the platform, and you can access them via your account.
The editor mainly utilizes the drag-and-drop mechanism, which is okay for those who need a quick video. Some of the available features here include the following:
Resources library: There are pre-made templates, royalty-free images, and other objects that can help in enhancing your creativity. Such a library serves a lot of careers, from IT to HR.
Whiteboard animation: You can draw characters here and customize them as you wish.
Screen recording: You can use Powtoon to capture the screen and your face via the available camera. That gives you more ways of customizing your video, especially if you want to include some screen proceedings.
Character customization: You can change the background and cartoon characters' appearance. Your animated video may inspire leisure or some work. Whatever it is, Powtoon can help you get that cartoon in order.
PPT to video conversion: If you have a PowerPoint prepared, Powtoon can also convert that into a video. All you need is to import it before making all the necessary edits.
Powtoon Pros and Cons
Pros
There are multiple ways to create and customize your video
Suited for companies and other business enterprises
Team collaboration is included
Cons
They have a few pretty short templates
It's expensive to acquire
Animaker Website for Animation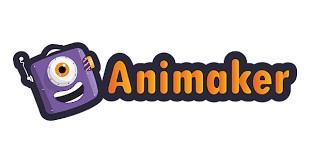 Animaker is the third animation creator in our review, and it also has something to share. It's web-based, and that's great for those who need a readily accessible platform for their animated video creation tasks.
Once you sign up for an account, you'll get some of the following features:
Templates and more: There is an extensive library here composed of templates, objects, characters, images, etc. So you are full of resources.
Character building: You can customize the characters with different outfits, facial expressions, and backgrounds. That inspires all manner of cartoon video creators.
Voice-overs and lip-syncing: You can record the voice-overs you require or import them from your local storage and then deploy lip-syncing to make the video livelier.
Smart move animation: Instead of spending more time collecting the characters and getting suitable backgrounds, this feature predicts what you require for the environment. You can click on a character, and Animaker will place the right background scene for you.
Video editing with 4K quality: There is ample storage from Animaker, which is why it permits video editing with 4K quality. So, you can get the quality that the current generation requires.
Animaker Pros and Cons
Pros
Relatively cheap with a free trial included
Lots of animated characters and ways to customize them
Great customer support
Cons
Sometimes, it's a problem to download the video
It lags as you use it to create the video
Who Wins the Race?
Based on our findings, we voted for what intrigues many cartoon creators. Based on the review, Doratoon ticks most of the points on our checklist. They include:
Ability to access it anywhere
A rich library
Ample editing features
Importation allowance
No lagging as you create the video
It's pretty cheap and has a free trial too
There are no downloading or exporting limitations
Conclusion
As a cartoon maker, you need a platform that gives you the best service. Doratoon, Powtoon, and Animaker are all available but for different avenues. Powtoon is good for the corporate world due to the prices, while Animaker is suitable for starters who are testing things.
Doratoon welcomes everyone regardless of your niche, and there are no limitations from editing to cloud storage and access. As you try out your first animated video, proceed to check out what else it has for you.