It is quite common to hear people looking for different ways to hack into their girlfriend's phone. Recently, a friend of mine came up to me with a similar question and asked for a safe and secure way to check his girlfriend's phone secretly.
If you are also noticing some changes in your girlfriend's behavior and want to be sure that she is loyal to you, clear it out. The best way I found to do so is to make use of a reliable application online.
Check out the ClickFree post to understand more about the best spying tools available in the market. In this article, I will be sharing details about Cocospy, the best app to hack into a phone remotely.
Part 1: How to secretly look into and hack your girlfriend's phone?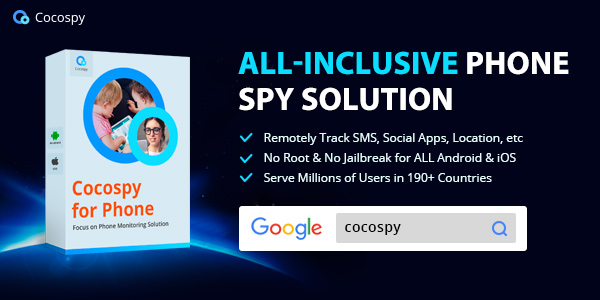 Is there a simple and secretive way to check my girlfriend's phone? Can I check her messages and track her activities without hurting her?
These are quite common questions with a very simple answer. The answer is yes, you can hack somebody's phone by following some simple steps and choosing the right application to help you with it.
I am going to talk about Cocospy, the ultimate safe means of hacking into your girlfriend's phone. Whether it is some deleted messages or media files on the device, you can look into everything.
You may read this: How to Read WhatsApp Messages Without the Sender Knowing
Cocospy: A powerful way to look into your girlfriend's life secretively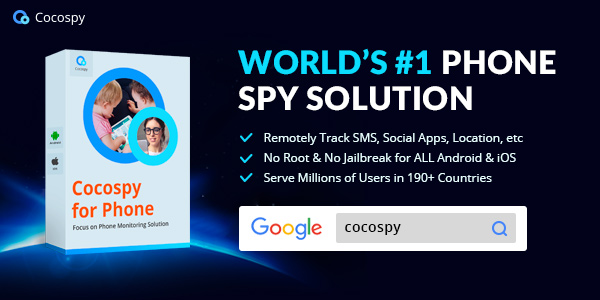 Cocospy is one of the best and most reliable hacking solutions available today. There are millions of people present in different countries of the world who have utilized the Cocospy tool and hacked into a phone successfully.
Hacking girlfriend's phone's text messages becomes much simpler by using the Cocospy App. There are several media houses too that appreciate this app and have reviewed it positively. A few of these popular media brands include PCMag, CNET, and The Next Web.
Cocospy makes use of stealth technology to hack into the target device. It barely takes up any space on the device and is simple to install too. You don't have to worry about your girlfriend finding out about it.
Moreover, all the functionalities do not require any repeated physical access and can be handled remotely. Let us now dwell on how you can install the Cocospy app and set it up for use.
Steps to setup the Cocospy tool for the target phone
Here are the steps to help you in setting up the tool for spying on your girlfriend's phone:
Step 1: Go to the official website of Cocospy and sign up to create your account on the portal. This registration process is extremely simple and takes about a few minutes only. Do make a note of the credentials you use to make use of them later.
Step 2: If your girlfriend is using an Android phone, you will have to download the Cocospy pp on it. It is merely a 2MB one that won't take any time to get downloaded. You will have it installed within 5 minutes or so.
In case she has an iPhone, there is no application download necessary. You will simply have to enter her iCloud credentials, and the web-based Cocospy application will start syncing the data of her device.
Step 3: Once the application is set up, you don't need access to the device anymore. You can simply access everything and hack into the phone using your Cocospy dashboard.
So, if you wish to read their messages, simply click on the 'Messages' tab from the dashboard to view them. You will get all the information with timestamps and dates to have clarity about things.
That's it! You are all set to make use of all the excellent features of the Cocospy app.
Part 2: What functionalities does Cocospy offer for hacking into a device?
Cocospy has fantastic functionality to offer. Here's a glimpse of what all you can hack into using this tool:
Messages
With Cocospy, you can look into all the text messages exchanged. Moreover, you will be able to look into the deleted messages from your girlfriend's phone. This will give you a complete idea of the conversations she has been having with any and everyone.
Apart from phone text messages, you can hack into her WhatsApp, Instagram, or Snapchat too. So, know what she is doing on her social media accounts at all times.
Call logs
You can check out the call logs of her phone. Along with the details of incoming and outgoing call numbers, you can even view the duration of the calls from the Control Panel.
Media files on the device
What's more is that you can hack into all the images, videos, and audio files that are there on her phone. This way, you will know complete details of her and if she is cheating on you.
Location tracking
Cocospy can track the geolocation of the target phone too. Therefore, you don't have to physically follow your girlfriend. Simply by checking the Cocospy dashboard, you will know about her whereabouts.
Amazing features of the Cocospy app
Here are key things that I love about Cocospy application:
No-root and no-jailbreak solution
You don't have to root the Android device, and no jailbreak is essential either. So, you don't have to worry about the warranty of the device.
Keylogger feature
This is certainly one of the best features offered by the Cocospy app. It provides a built-in Keylogger feature for Android devices. So, you can track every keypress that the user is making on the target device.
So, you even come to know about all the usernames and passwords.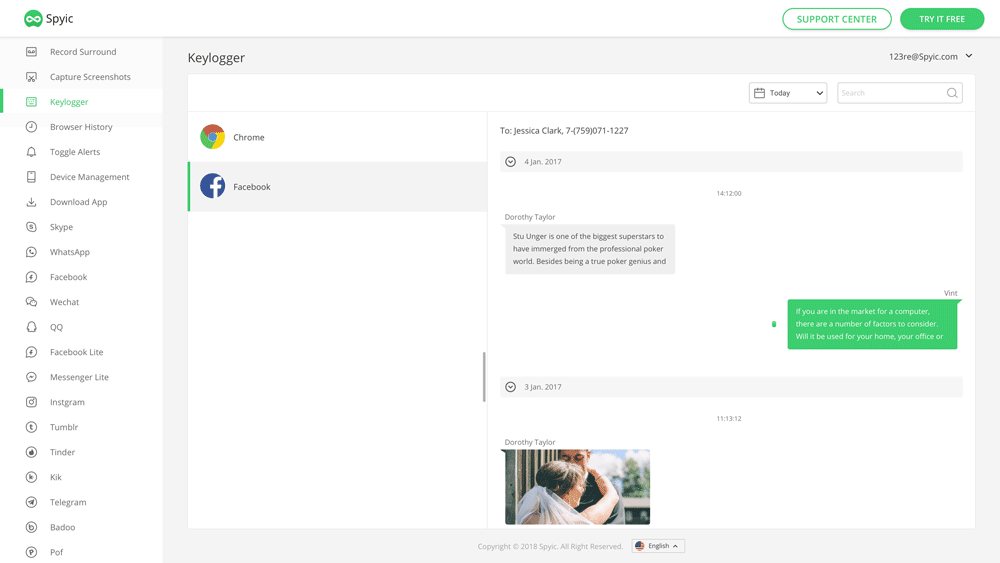 Summing it up
When you have to spy on your girlfriend's phone or, for that matter, anybody's device, Cocospy is the best you can ask for! It has all the amazing features. It is an appreciated tool, and so, the reliability factor is well-covered too.
It doesn't take up much space on the device, either. So, your girlfriend won't find out about it, and also, it won't affect the battery or RAM at all.
So, hacking girlfriend's phone's text messages becomes simpler with Cocospy. Don't wait up. If you want to hack into her phone and clear your doubts, do it soon.