Some of you must not be well aware of the SoundCloud service. Soundcloud is a service that is developed and launched in the year 2007 and it ruled the music industry for more than a decade just because it was popular among indie music enthusiasts who were not able to find it on some famous music streaming services like Spotify and Apple Music. The reason is still unknown but it is believed that those labels were not getting a market for the niche and profits were marginal.
Some features of SoundCloud include
Easy music uploads.
Reach the audience at ease.
No record labels.
In September 2017, SoundCloud barely made it out from bankruptcy when an emergency funding of about 170 Million Dollars saved it. It is believed that it might again hit the bar unless a better and profitable way is made.
So, for creators, the Techlogitic team went deep and found some cool and booming services to invest your time as a creator and reach the audience by hosting there.
Note:" The subscription plan rates are subject to change".
Top 5 SoundCloud alternative
#1 Bandcamp
If you are a creator, you must be remembering this name while uploading your first music single but SoundCloud took it away. Bandcamp is one of the best SoundCloud alternatives as this too is in the market for more than a decade. It also features a customizable microsite with access to editing features to make your profile look appealing. As a user, one can easily stream all the music tracks for no cost but one can anytime buy one at their ease and price whenever required. If subscribed to the mailing list, the artist may giveaway free albums and tracks to listen to. For artists, one can receive donations too.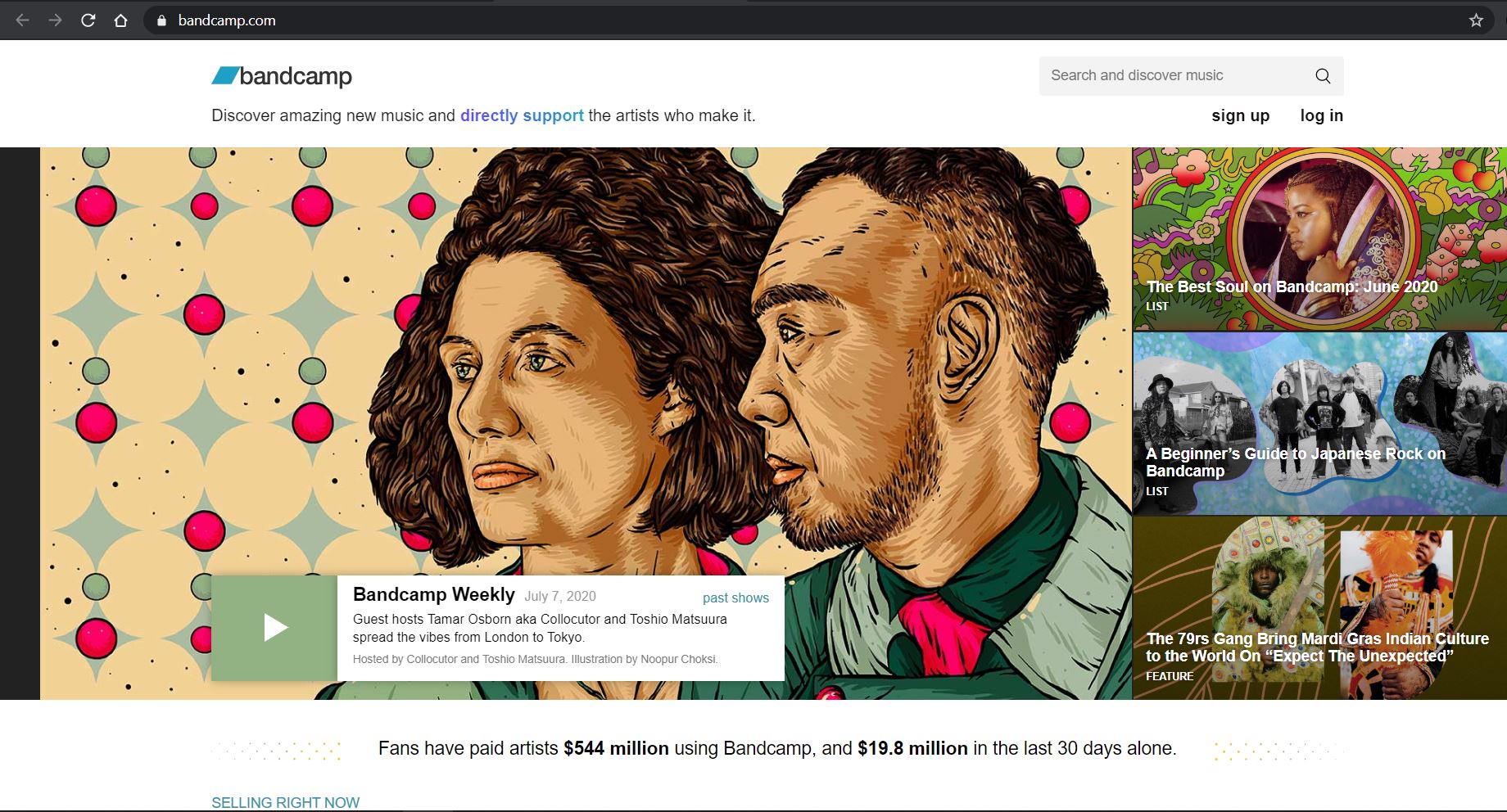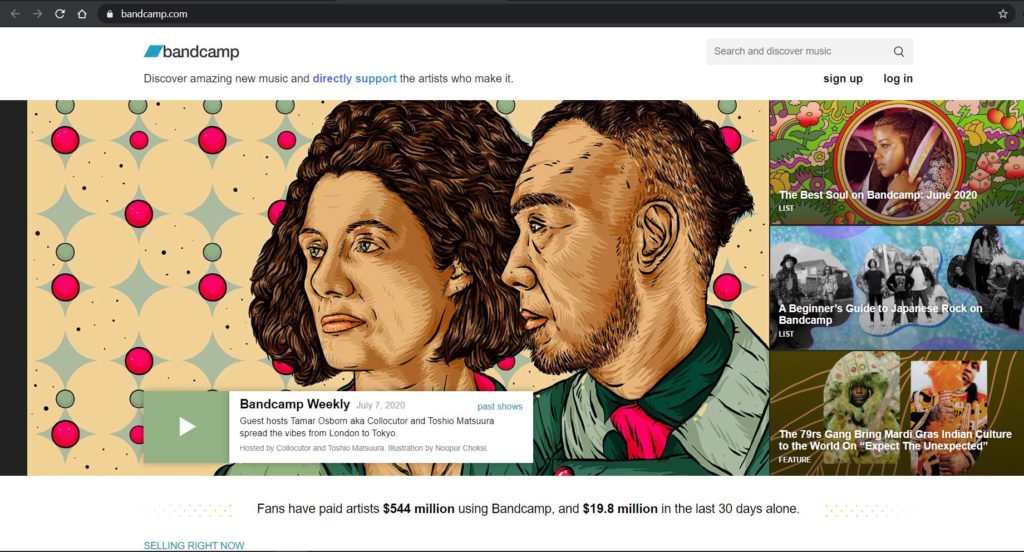 Unlike SoundCloud, it is purely free for creators with no minimum cost per year. It only charges a commission of 15% until total outreach is appx. $5,000 and after surpassing that, only 10% fee is deducted with almost all the features like links to all the work, social media accounts and merchandise links (if any).
Links to Bandcamp
Website: Bandcamp
#2 Audiomack
Audiomack is also another SoundCloud alternative out there in the market. It started gaining popularity as a hip-hop platform by the users as in the beginning, it was consumed as a platform for DJs. Also, a person who is thinking to switch will not be affected due to the User Interface as it resembles the design of SoundCloud. Not just this intuitive interface helps a producer, but also the features are also amazing.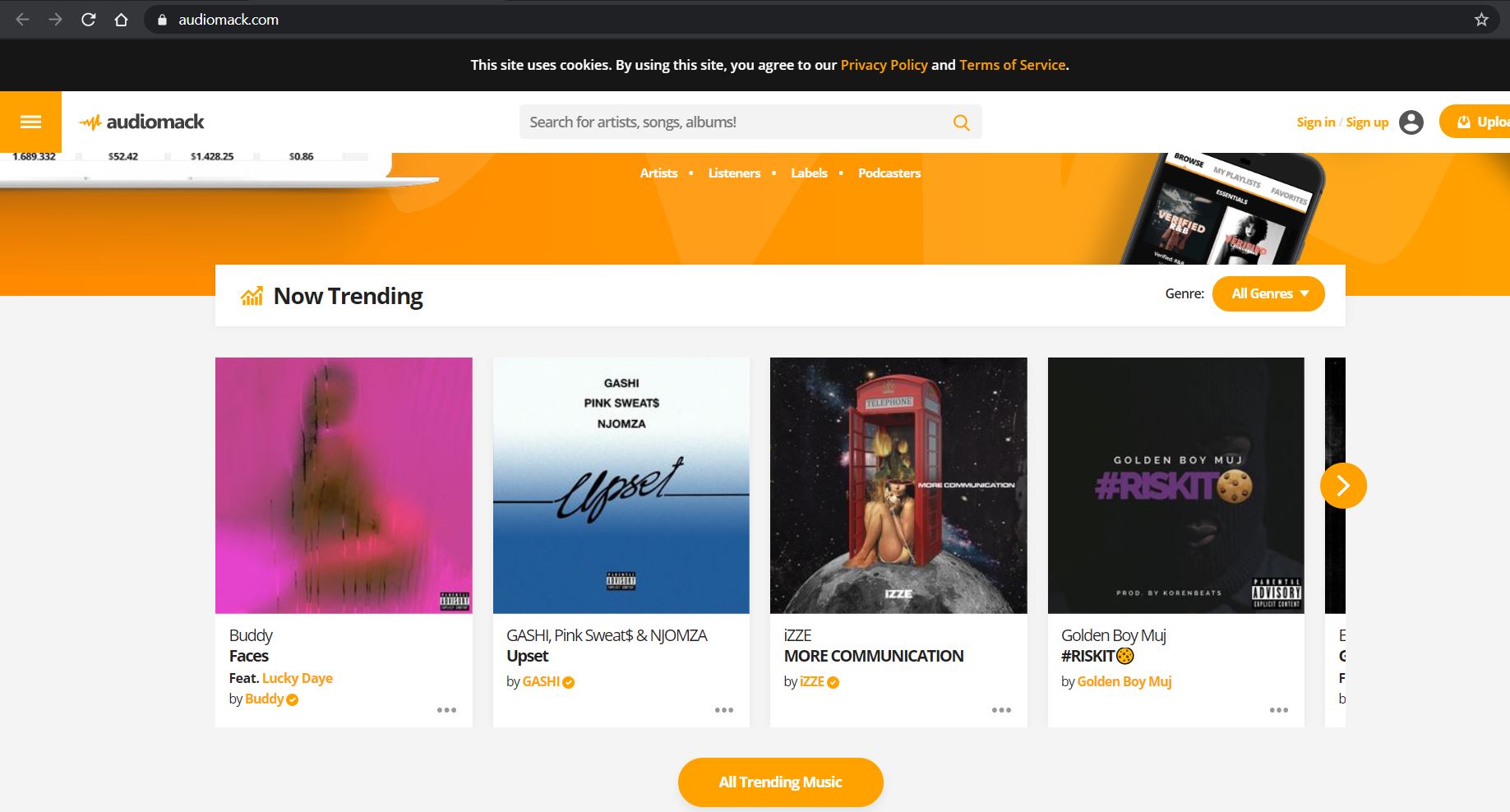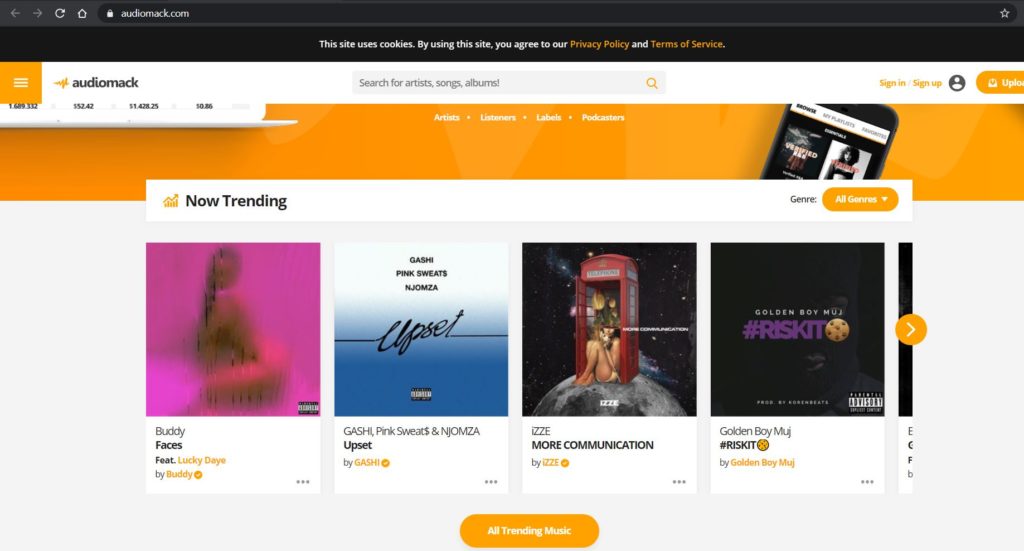 One can share, repost, add to favorite, and add to the library. Apart from all this, Audiomack also charges no fee for storage which is not in case of SoundCloud that seeks a whopping $180/year for the same. As of 2019, it has more than 1.5 Million users daily. It is expected to surpass 2 Million by the end of this year.
Links to Audiomack
Website: Audiomack
#3 YungCloud
Are you solely a user-based producer who is wanting to reach them without any labels? Don't worry, this SoundCloud alternative is the right fit for you. According to the company itself, it is meant for music producers who care about their interaction with the mass audience. It is by far the newest service that was launched in the year 2015. Its User Interface is also comparable to that of the SoundCloud.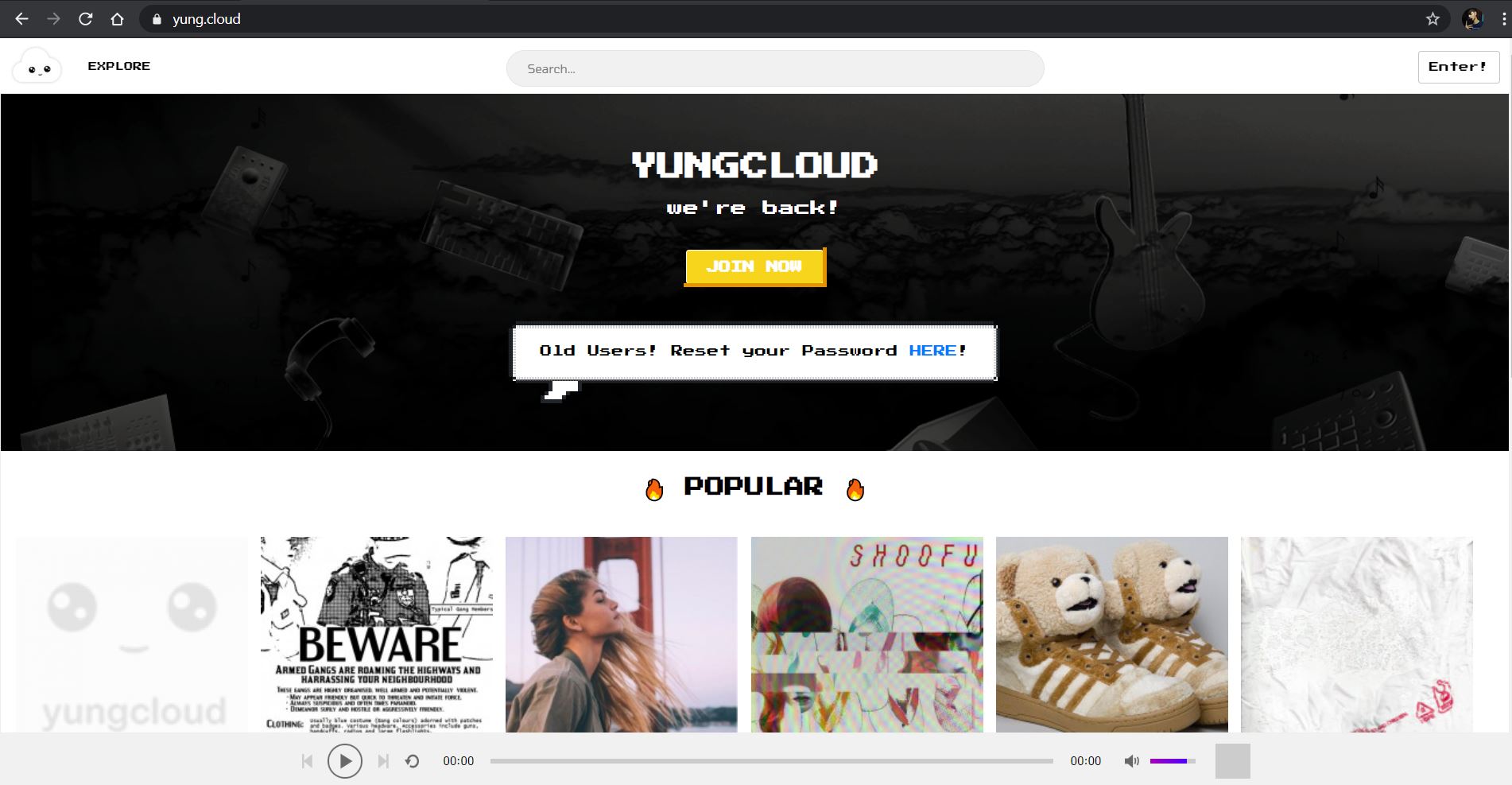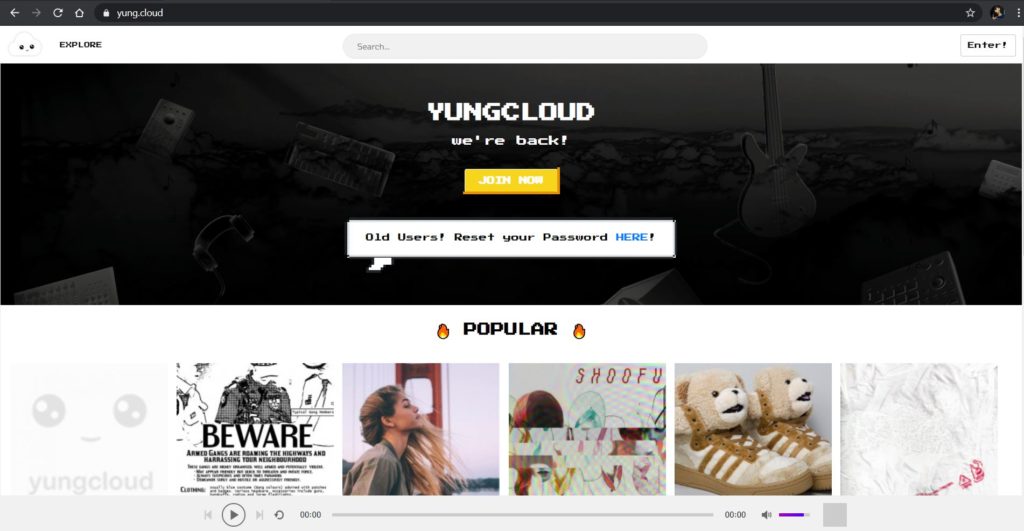 Despite all the features it packs in, there are still some Poth holes that need to be filled including a high number of bootlegs. Apart from this, the YungCloud also lacks a bigger user base which prevents many new indie artists to export their music in this app. It is expected that once this app developer solves all the problems, it is an effective alternative in the market.
Links to YungCloud
Website: YungCloud
Apps: iOS
#4 ReverbNation
The ReverbNation is another SoundCloud alternative that helps the artists not only reach their target audience but also target industry partners as well. It has also been in the market since 2006 and has a decent market of the users as well. Unlike any other SoundCloud alternative, this focuses more on local and nearby artists, local target users who listen to indie music. ReverbNation also shows local updates to the audience in a very decent manner, thanks to the algorithm it is based upon.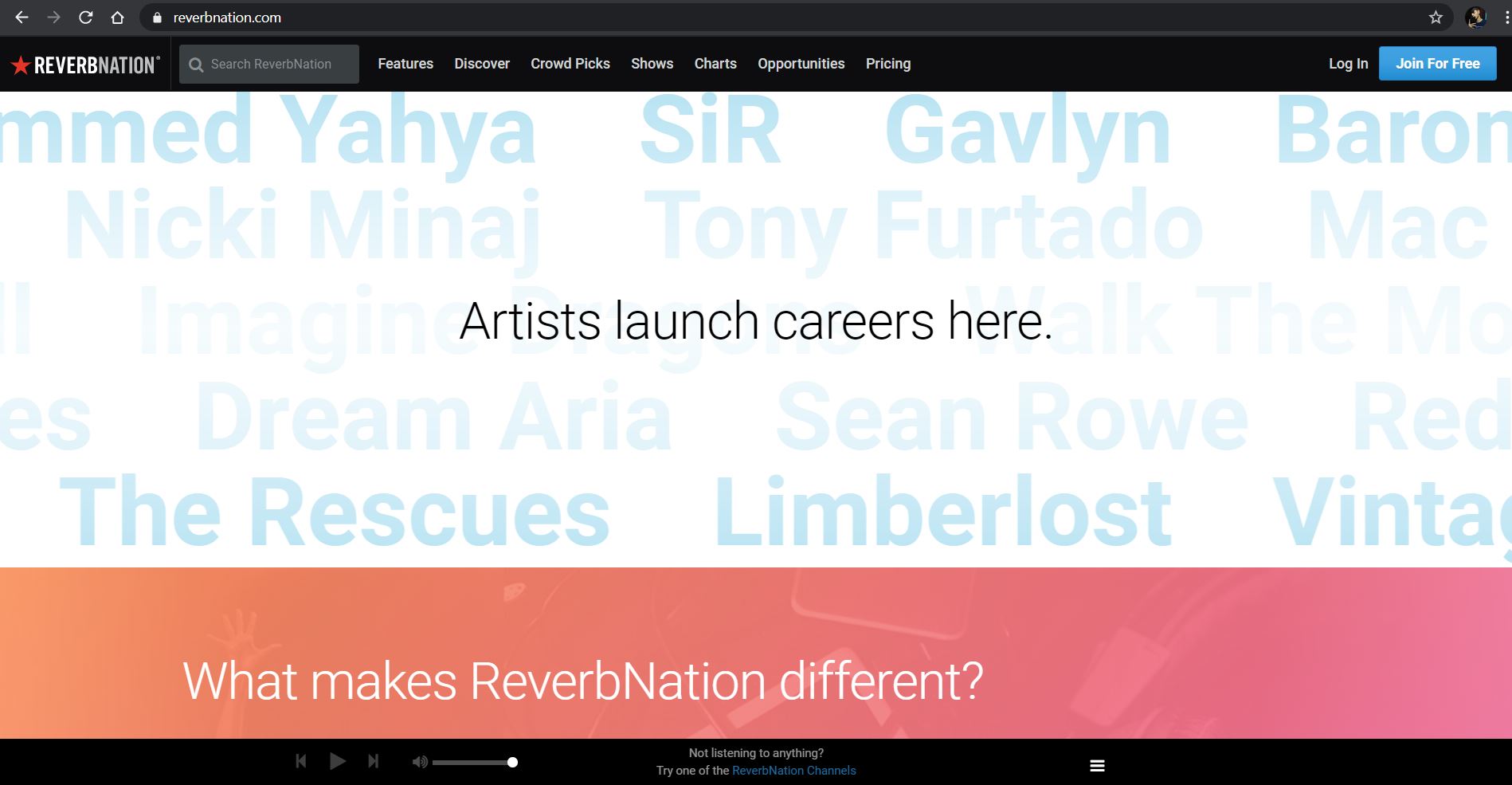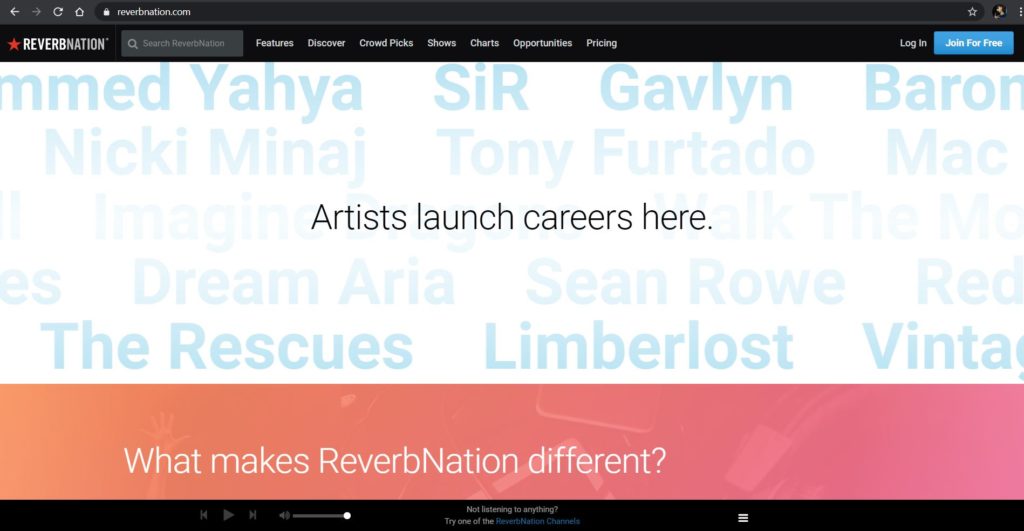 It has all the basic features that one finds on SoundCloud like discovering different types of music, a "Show" feature that enables the user to access different lists of shows. Its premium plan starts for about 10 Dollars a month.
Links to ReverbNation
Website: ReverbNation
Apps for Artists: Android, iOS
#5 HearThis
No doubt that HearThis officially teases SoundCloud by calling itself "Best SoundCloud alternative on the internet." Yes, the statement is quite a challenge to all the SoundCloud users to try this. Some top-notch features include live feed, profiles, liking, commenting, and sharing music. To compete with other platforms other than SoundCloud, it offers Maps features to find local updates on music.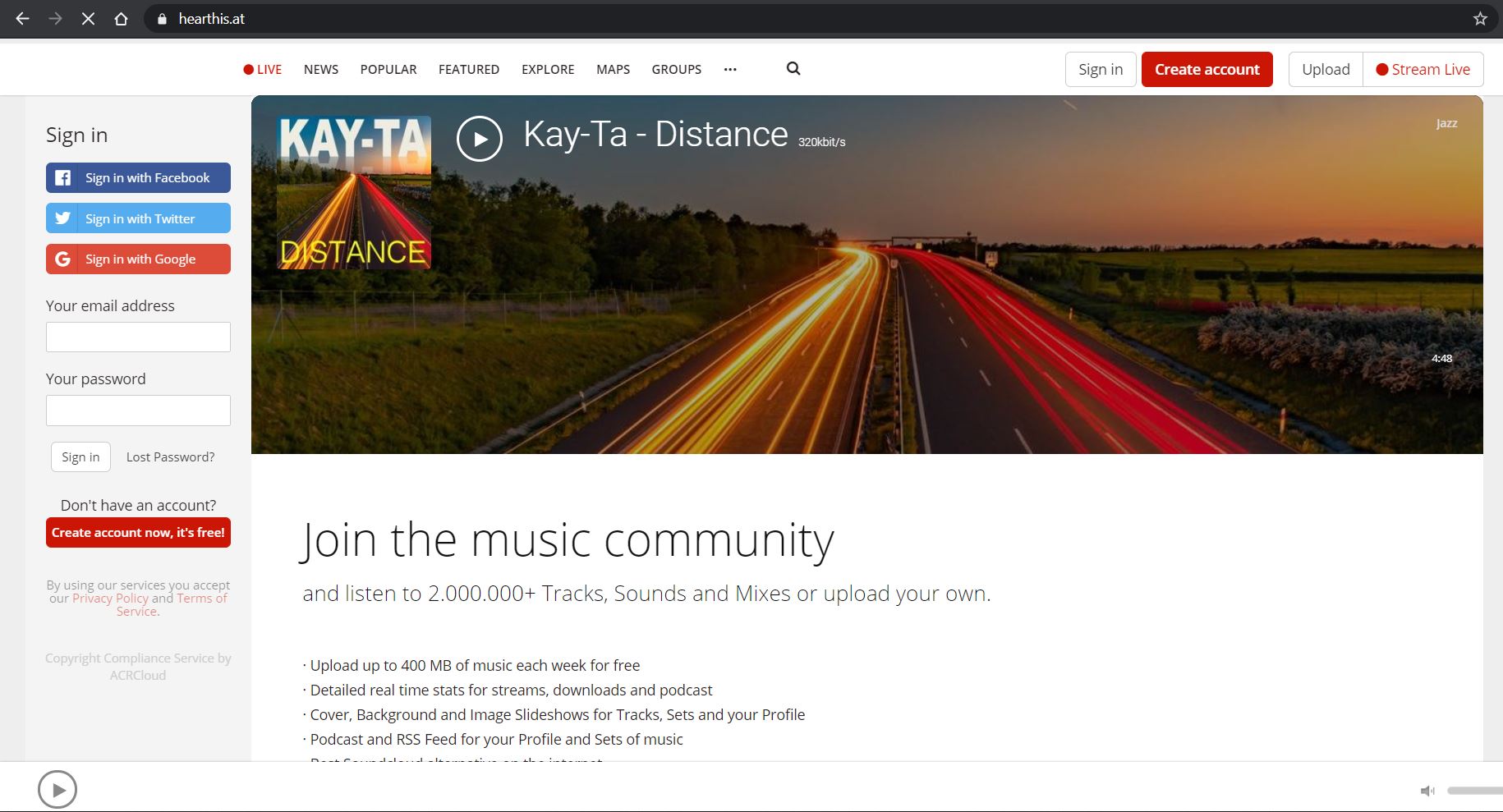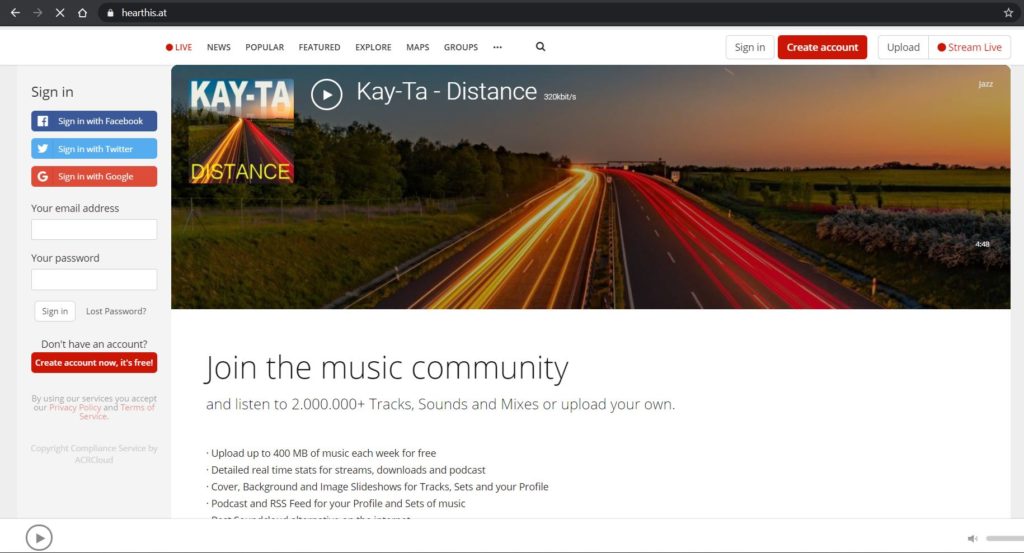 Here, users can easily sort their UI and music categories using various filters like genre, length, and date uploaded. It also offers users to buy music at many affordable rates.
Links to HearThis
Website: HearThis
So, this was the best list of trending and best SoundCloud alternatives out there.
Still, have some questions? Write us down below.
Featured Image Credit – Techcrunch