On the search for a watercooler? You must be since you are reading an article on best touchless and self-cleaning watercoolers of 2020.
If you aren't, and you just happened to stumble upon this article, it might be a good idea consider the water you're drinking. Did you know there is evidence indicating that tap water throughout every state in the U.S. contains distressing levels of chromium-6 and tap water may also contain other harmful contaminants such as lead, arsenic and mercury.
Water coolers are perfect for both businesses and the home – They make hydration accessible and encourage the consumption of filtered water, which is safer and healthier! Not to mention these models come equipped with features to make them safe and less susceptible to germs amid the current pandemic.
Here's a list of the best watercoolers to consider this year.
Oceanik Touchless Bottleless Cooler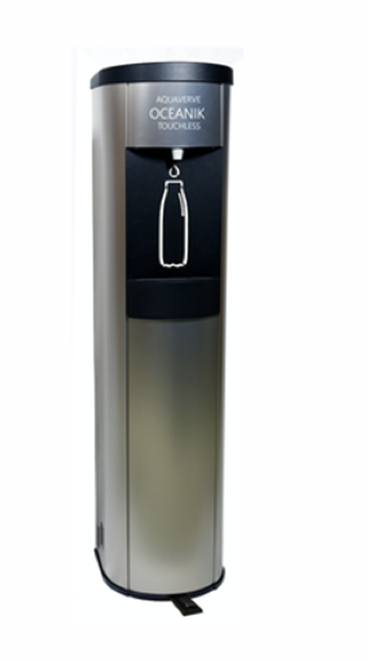 This safe, touchless option is ideal for any business setting – Aquaverve's Oceanik bottle-less and touchless watercooler features the latest technology and dispensing advancements including a sleek design and shrouded faucets. Aquaverve's direct chill technology features stainless steel waterways for maximum purity and eliminates the need for a water reservoir and its potential for contamination and required sanitation.
The Avalon 3 Temperature Self Cleaning Bottle-less Water Cooler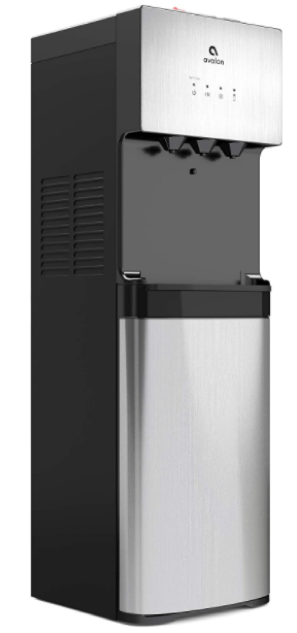 This cooler, equipped with Child Safety Lock is made with an innovative stainless steel cabinet. It offers a choice of 3 water temperatures. The easy-to-use push button spouts make it so much more convenient to use. Simply press the temperature button of choice and allow the water to flow from the given spout. The machines highly efficient compressor makes the cold water crisp and ice cold at approximately 47° F without the need of adding ice cubes to your drink. The hot faucet is hot enough to cook one's tea or coffee or any other steaming hot beverage at approximately 185° F. The tanks hold 1 liter of hot water and 3.6 liters of cold water.
Primo Stainless Steel 1 Spout Self-Sanitizing Bottom Load Hot, Cold and Cool Water Cooler Dispenser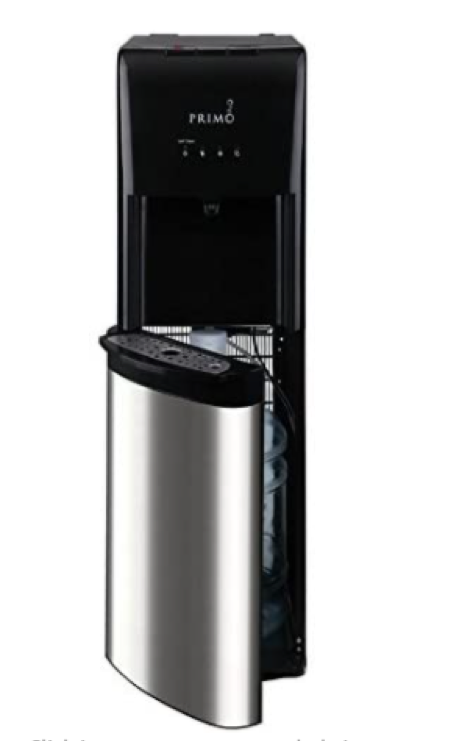 Sleek design and convenience meet with this Primo Deluxe Bottom Loading Water Dispenser. This bottom-loading water cooler provides access to cool, ice-cold or piping hot water in an instant with push button controls. Simply place the drip tray, load a 3 or 5 gallon bottle of Primo water and start hydrating in no time, no plumbing or installation required. Whether you choose a 3 or 5 gallon bottle of Primo Purified Water with Minerals or you refill your own bottle at a Primo Self-Service Refill Station, our multi-step reverse osmosis process ensures you'll be drinking high-quality water.
Brio Self Cleaning Water Cooler

This cooler Includes:
A digital display that indicates when the unit needs to be refilled, features a durable and long-lasting stainless-steel finish.
Includes a night light to illuminate the filling area for easy refilling even in the dark.
Features two-step dispensing to reduce the risk of an accidental spill.
Uses ozone as an antimicrobial for self-cleaning.