The importance of modern chat apps has been growing more than ever in present COVID times. With people stepping out less from homes, virtual communication platforms like WhatsApp, Snapchat, Facebook Messenger, and others have been a great source of interaction for all. Did you know, as per a Statista report, around 2 billion users were accessing WhatsApp Messenger as of July 2021? Do you want to build a chat app that has such high popularity? We can help! In this article, we shall discuss how you can build a chat app that can become a top platform for users to communicate. Stay with and read on!
Why is it a Good idea to Build a Chat App in 2021?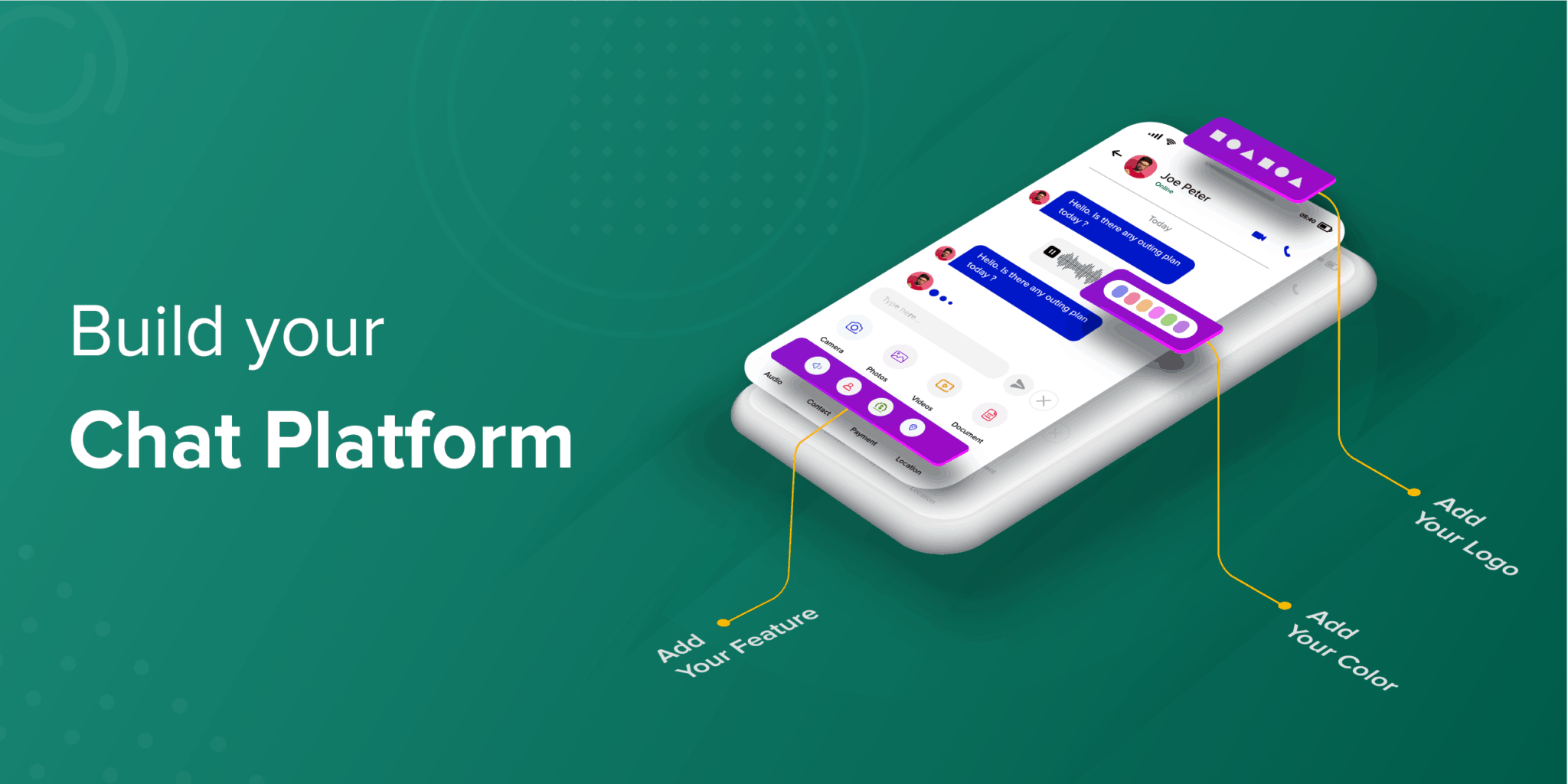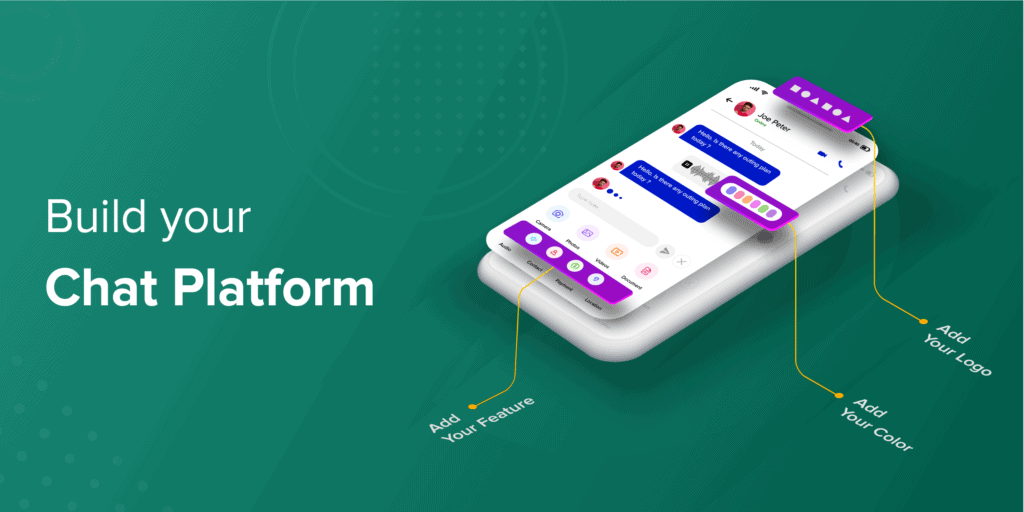 Building a real-time chat app is a great step if you want to outshine in business communication. With virtual interactions dominating our day to day lives, a well-functioning chat platform can build a good relationship between you and your customers.
Build a Messaging App with Top Advanced Features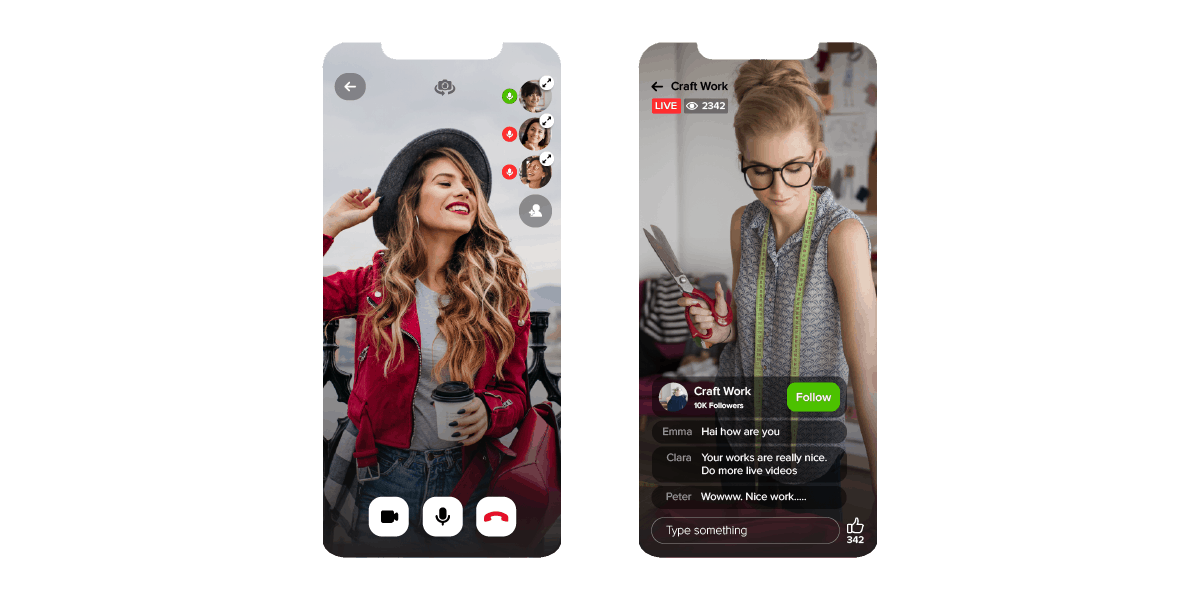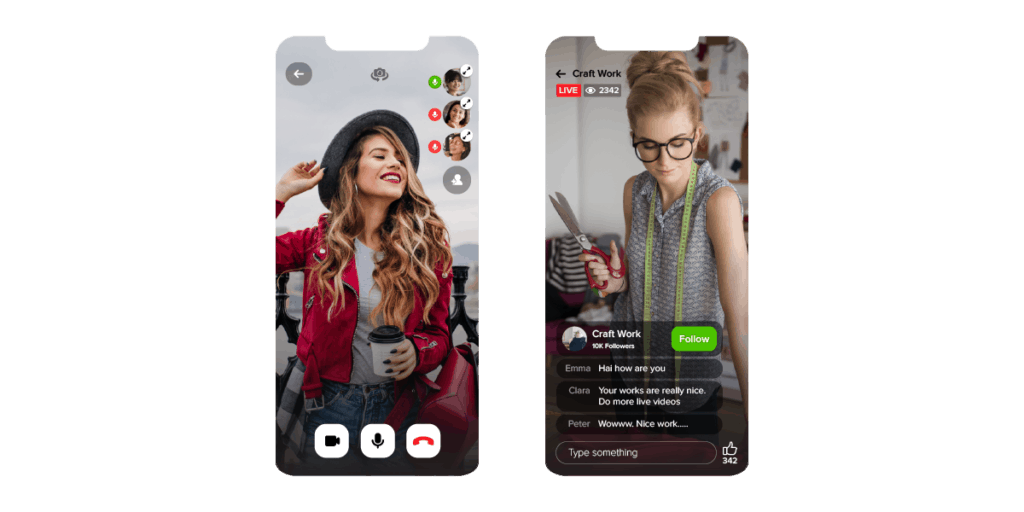 Building a chat application requires the integration of modern chat functionalities. This is one of the best ways your app can attract attention. Let us understand those features one by one.
Instant messaging & Group chats 
Instant messaging, be it one-on-on or group conversations both help people connect with each other real quick. Private chats help share relevant information securely while group chats help different people with similar interests connect with each other super soon.
Secure media sharing with secure chat app 
Another top feature which can make your chat app popular is secure file sharing. Your application should be efficient enough for people to share media files such as PDFs, images, documents, and others with utmost protected privacy.
Contacts importing function 
Contacts import is one of the best features that you can include in your chat platform. Your application should enable users to import their contact list with one click so that they can start their conversations without delay.  Contact import can also help them figure out as to who all are using the app in their friend list.  Users can also send invitation links to those who are not using the app yet. This way, you can fetch some more downloads for your app.
Location Sharing 
With a geo-location sharing feature, users can share their live locations with other users. It is a great function for businesses as it enables their customers to reach them without any hassles. Moreover, users can also use this chat feature to plan a meetup with each other.
Data Privacy
Privacy is one of the major concerns of chat app users these days. So, it is important that you build a chat platform with end-to-end encryption wherein people can carry out safe conversations.
Push notifications 
It is essential to create a chat app with real-time push notifications. It helps users stay updated about their conversations. For instance, with push notifications, people can get message alerts and never miss out anything in the interactions they conduct.
Conversion rate capacities 
The most basic thing that you need to keep in mind while building chat apps is that your chat platform should have a user-friendly interface. The more simple and easier it is to interact with your application, higher the chances of its download and conversion rates.
Some more Advanced Features to integrate while Building a Chat Application 
If you want to accelerate the popularity of your app, it is essential that you integrate all modern features into your application. Let's take a close look at some of them.
HQ video chat feature 
Video chat is one of the fastest ways to  communicate these days. Face to face interactions help the communication to stay smooth and transparent. It can help you build customer loyalty. Hence, you can always consider adding a high quality video chat function to your app.
 Video conferencing 
It is always a good idea to have a video conferencing function in your chat platform. This is because it helps you collaborate better with your business team and speed up the work process. You can stay in touch with them at any point of time irrespective of your location.
Live video broadcasting
 This feature allows you to stay connected with your audience in real-time wherein you can have conversations about your business content that is being broadcasted live. If you're associated with influencers or business partners that have a huge following, then a live video broadcasting feature can help them engage better with their viewers.
Self-destructive chat functions
This feature erases the messages sent or received after a certain time period. This can prompt users to stay connected with your chat application and enable them to finish their conversations and avoid missed messages.
Message encryption 
As discussed earlier, privacy is one of the major concerns that people look forward to while conducting conversations. Hence, you need to carry out a chat app development plan that includes end-to-end encryption and protects the privacy of conversations.
List of leading Chat Software that helps create a Secure Chat App 
Have you been looking for chat API providers that can meet your unique chat requirements? Fret not! We are here to help. Here is a list of top performing chat SDK providers that you can consider to create a chat app.
Apphitect – One of the best chat API providers
Apphitect helps you build a chat app with real-time chat features that are best suited for all kinds of businesses.  It provides you with a pack of advanced features such as instant messaging, voice calling, video conferencing, screen share, and much more. Not only these, it also has geo-location features to enhance the communication experience of users.
CONTUS MirrorFly – #1 Chat API & SDK provider
With beyond 1 billion conversations relayed across mobile and web applications, MirrorFly is one of the best chat API providers you can rely on. Build a chat app for Android, iOS, or web browsers instantly without hassles. Get 100% customizable chat functions like 1-to-1 and group chats, personalized profiles, multi channels, secure file sharing, encrypted chats, call queuing and meeting, language translation, HQ video call, voice calls, and many more, to build a white label chat app with CONTUS MirrorFly.
Sendbird – Top-performing chat software
Build a chat app for Android, iOS, and web with Sendbird. It offers you an easy-to-use UI kit that fulfills all your modern chat requirements.  With 1 million users, Sendbird allows you to build a scalable chat app. Some of the best features include typing indicators, read receipts, push notifications, user mentions, and others.
Mesibo – Trustworthy chat software for chat app development 
Mesibo can provide you with a smooth communication experience. Thanks to its modern chat features like read receipts, sent and read message indicators.  It also enables you to perform one-on-one or group conversations, video calls, and other customizable chat features. You can easily build a real-time chat app with mesibo.
Enablex 
Enablex has a comprehensive set of features such as voice calling, video calling, SMS, chat recording, and much more. It offers you one-click access from any browser or device. It is carrier-grade chat software with transparent pricing and trusted by businesses worldwide.  Enablex also provides you with push notifications, chat status, file sharing, and other exciting chat functions.
How to Generate Revenue with your Chat Platform? 
When investing on chat app development, it is important that you think of ways your app can generate revenue.  It is essential to have a well-defined monetization strategy. Here are some top ways you can earn revenue from your chat app.
Utilize advertisement via chat apps 
You can allow and encourage third-parties to play ads on your chat platform. Advertising is a great way to earn additional revenue from your chat platform. For instance, you must have noticed ads popping up everytime you play the Spotify application. In the same way, you can collaborate with other businesses and convince them to show their ads on your chat app.
Create a chat app with in-app purchases 
One of the best ways to attract revenues for your business is via in-app purchases. In-app purchases can be defined as the payments that any user is required to make to buy additional features inside your app. As it is not included in the initial expenses incurred on downloading the app.
Build a chat platform with subscription options 
You can charge different subscription fees depending on the various chat features that you have. Maybe, you can make them available for free at first for a limited time and let the audience get a taste of your modern chat app. Further, you can charge them for your high quality chat functionalities.
Conclusion
We hope our article helped you gain a fair idea as to how you can build a top-performing and popular chat app. Make sure to consider the points mentioned above before starting your chat app development process. So, what are you waiting for? Get ready to make the most efficient and reliable chat app of all times!