Do you have trouble with video conversion? Do you have trouble with backing up DVD? Do you have trouble with editing videos? Do you have trouble with downloading videos? Don't worry, WonderFox DVD Video Converter can help you solve the above problems. It is a good choice for you.
WonderFox DVD Video Converter is a powerful all-in-one program. It is embedded with DVD Ripper, Video Converter, YouTube Downloader, Video Editing Tool, Ringtone Studio and many other popular programs.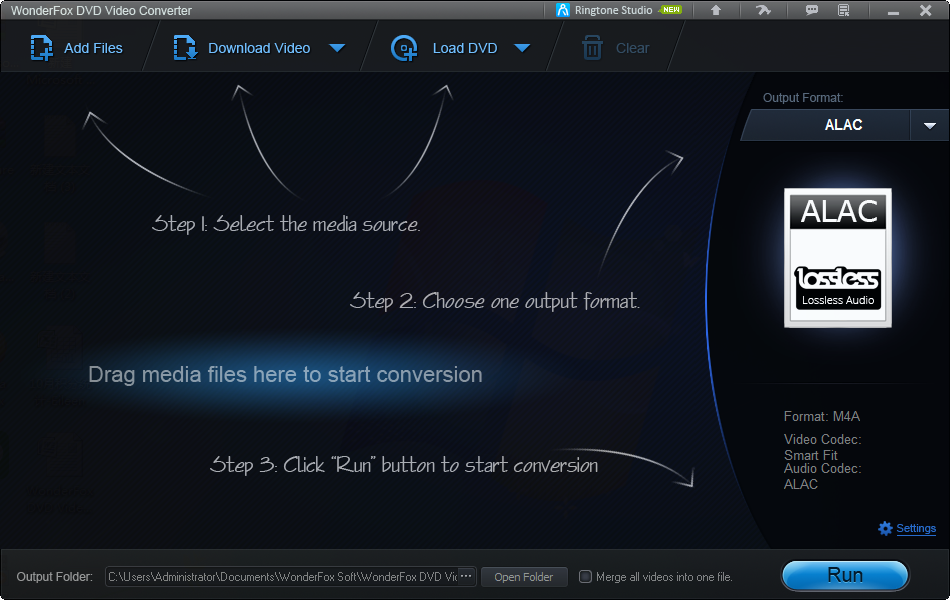 Main Features
1.Backup and convert DVD content.
2.Convert DVD / Video to more than 200 video formats and portable devices.
3.Online Video Downloader – Download videos from YouTube and other popular sites.
4.Studio Ringtone – Make your own unique and popular ringtones.
5.Super speed conversion – 50X faster than ever before.
6.Video Editor – Merge, Clip, and Add Special Effects to Video.
WonderFox DVD Video Converter is an amazing tool that supports over 200 video formats.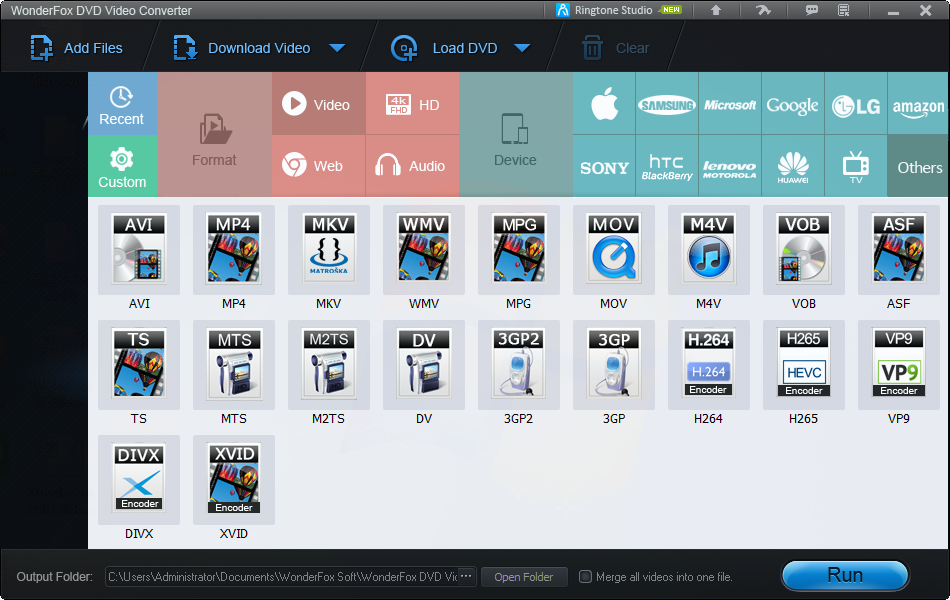 Owing to the intuitive interface, WonderFox DVD Video Converter will help you convert files quickly and easily. If you need to copy a DVD movie to your smartphone, this software will be a good choice. Just insert a DVD disc into the player, then select the "Load DVD" option and choose the desired output extension (option available in "Output Format").To start copying or converting your movie, and just simply click on the "Run" button. You will be amazed by its remarkable speed.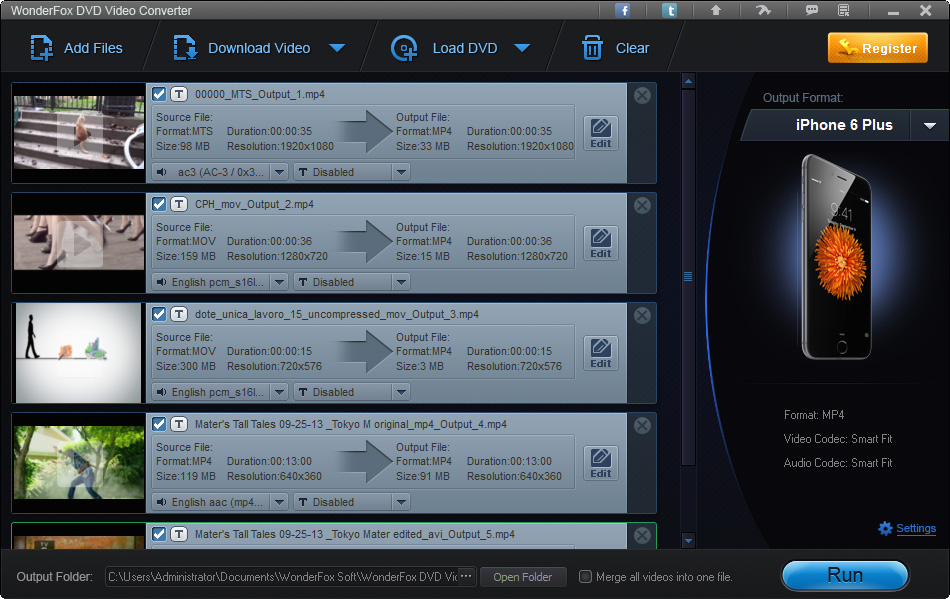 Another useful feature is the ability to download videos online.
Simply select the "Download Video" tab, paste the URL you desired, click the "Analyze" tab and wait a few moments. After analyzing the information from the web address, just click on "Download", choose the available output formats and the file will be ready.
Besides, you can also edit the video with the help of this great software, such as cliping, triming and merging videos. It is very easy to edit the videos via WonderFox DVD Video Converter.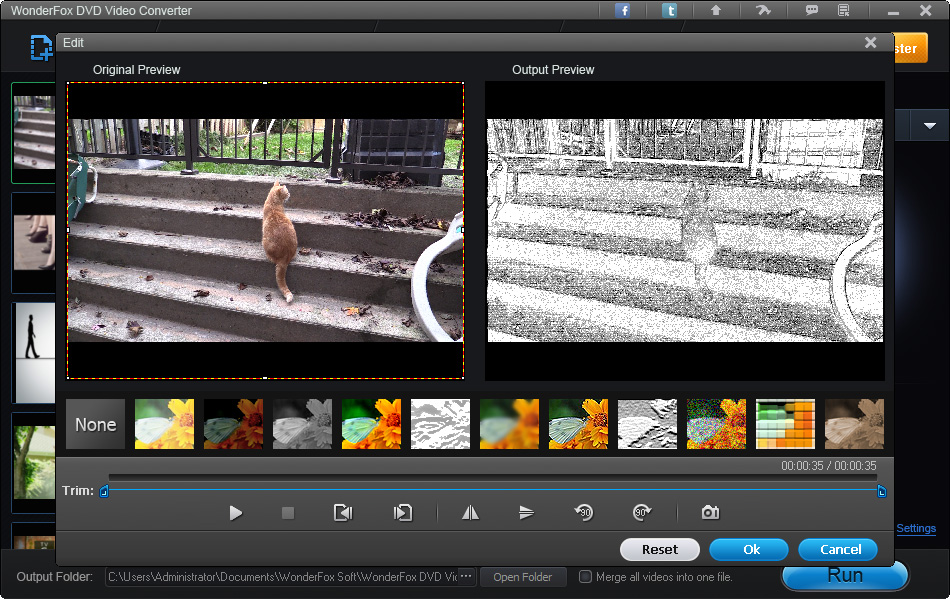 WonderFox DVD Video Converter is really a functional software. If you need such software, or don't know how to choose the right video converter, you can choose this great software. This software had updated to version 13.3. Many functions were upgraded and were added to it. Although there are many video converters, this software is better. Use it, and enjoy the speed and convenience it brings.